WILDFIRES: EMERGENCY UPDATES & RESOURCES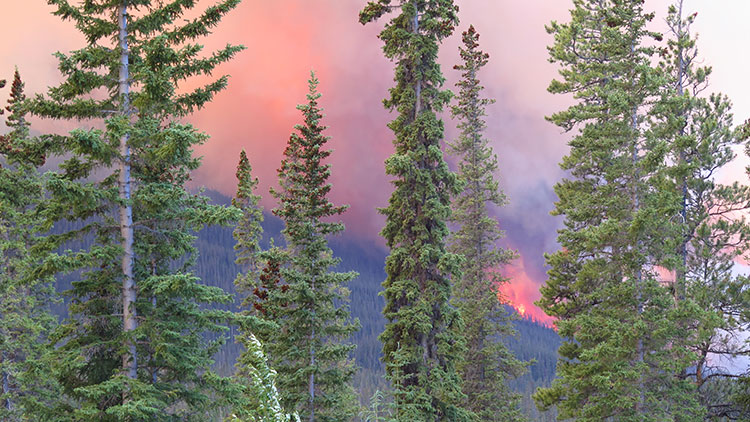 Alberta has declared a provincial state of emergency
Visit alberta.ca/emergency for information or call 310-4455 (8:15 am to 9 pm Monday to Friday & 9 am to 9 pm Saturday and Sunday)
On alberta.ca/emergency, you will find information for evacuees, including:
Communities under evacuation
Evacuation reception centers
Emergency benefits
Health supports
Situation updates
Resources
Red Cross: 1-866-350-6070
Alberta government call centre: 310-4455 - 8:15 am to 9 pm Monday to Friday & 9 am to 9 pm Saturday and Sunday
Alberta Supports Contact Centre: 1-877-644-9992
24-hour Health Link: 811
24-hour Mental Health Help Line: 1-877-303-2642
24-hour Emergency income support: 1-866-644-5135 (outside Edmonton area) & 780-644-5135 (Edmonton)
211: Information on community supports available in your area
Report Wildfires: Call 310-FIRE (3473)
Special Updates:
Starting May 9

at 9 a.m.,

any Albertan who has evacuated under mandatory order for seven days or more

can apply for a 

one-time emergency evacuation payment 

to help during this difficult time.


Evacuees of the Alberta wildfires who lost or left behind their Alberta driver's licence, ID card or birth certificate between April 29 and June 29 will be able to replace these documents free of charge.
The Canadian Red Cross has launched the Immediate Support to Not-for-Profit Organizations program to provide urgent support to those affected by wildfires across Alberta. This program supports local community organizations who are providing immediate relief assistance to those affected by the fires, alongside the Canadian Red Cross and other responders on the ground. Apply between May 18 and July 14.