Helping Wildfire Evacuees Replace Missing ID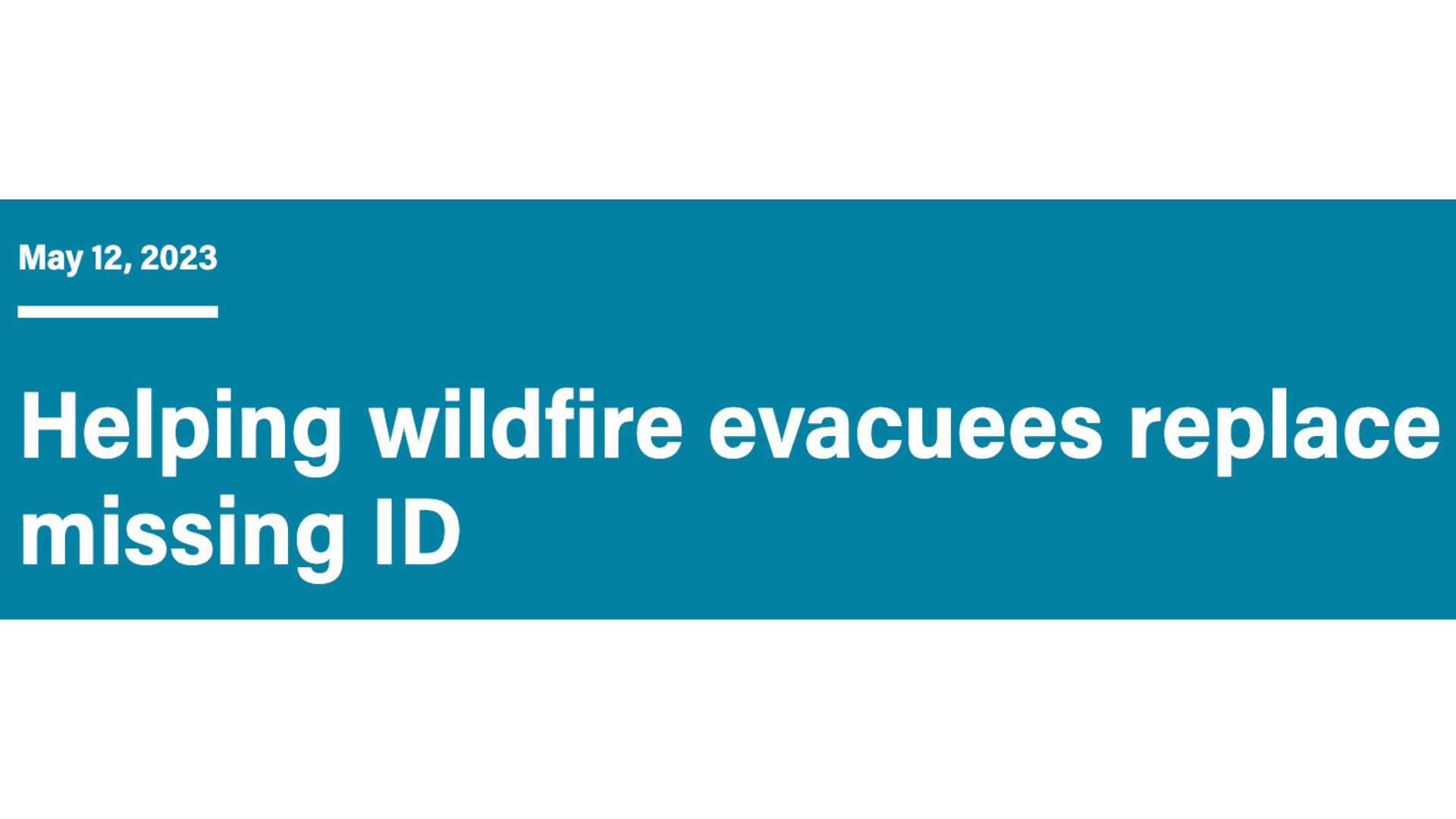 Evacuees of the Alberta wildfires who lost or left behind their Alberta driver's licence, ID card or birth certificate between April 29 and June 29 will be able to replace these documents free of charge.
Evacuees must visit a registry agent office in person to replace their documents at no cost.
Registry agents will follow procedures to confirm an applicant's identity and ensure they are from an area under evacuation before ordering replacement documents at no charge.
Replacement cards and certificates will be sent to an address specified by the applicant. Applicants can choose to send replacement identification to an alternate address that is not a post office box, including evacuation centres and registry agents. The replacements will arrive in about five business day.