Emergency Financial Help for Wildfire Evacuees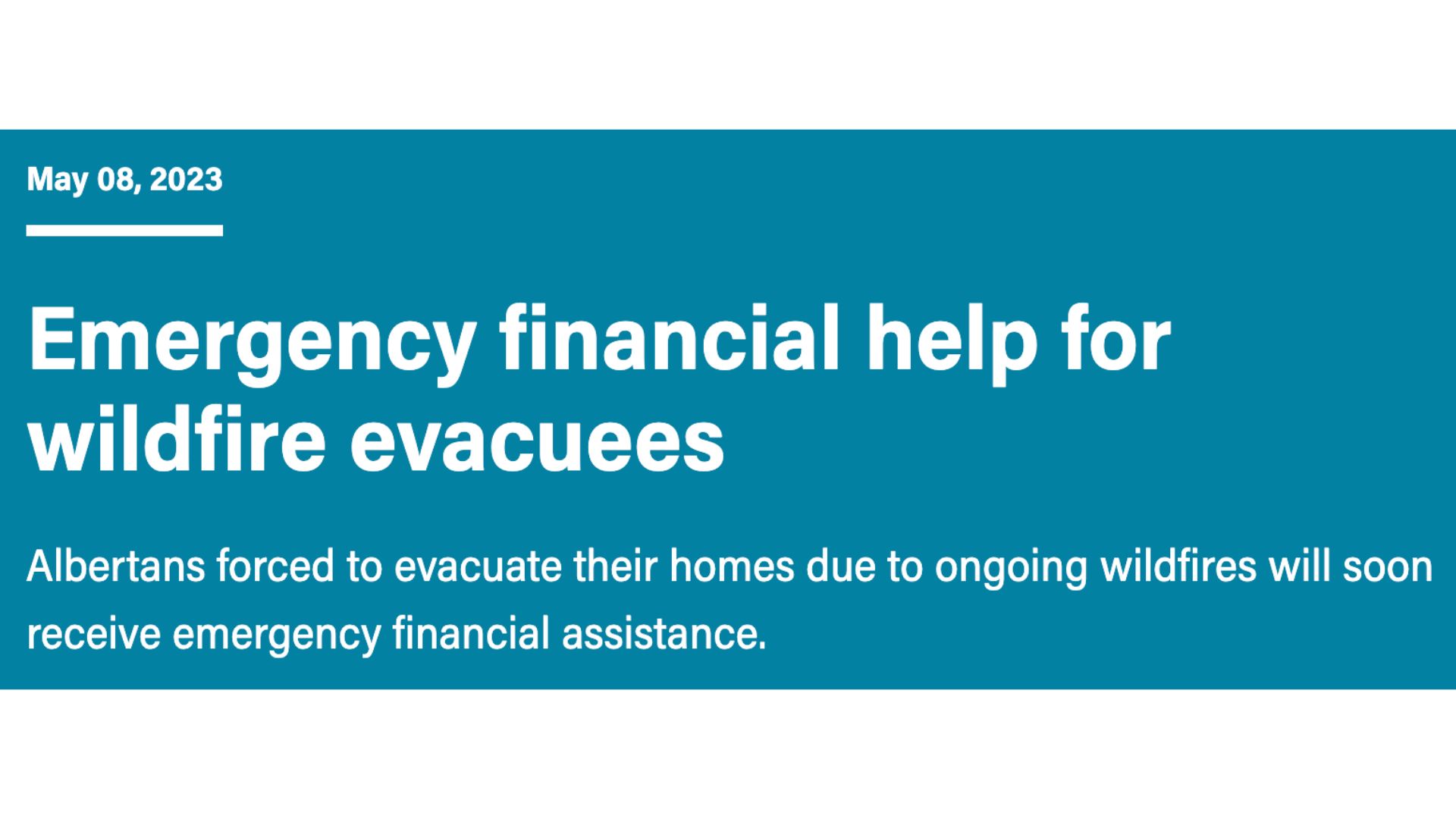 Starting May 9 at 9 a.m., any Albertan who has evacuated under mandatory order for seven days or more can apply for a one-time emergency evacuation payment to help during this difficult time.
Eligible evacuees will receive $1,250 per adult and an additional $500 per dependent child under 18 years. This means that an evacuated family of four will receive $3,500.
Evacuees can apply for the payment at alberta.ca/emergency using an Alberta.ca Account. Funds can take up to 24 hours to flow into accounts and will be disbursed via e-transfer. Evacuees who are unable to receive an e-transfer or who cannot apply online can contact 310-4455 for assistance and to make alternate payment arrangements. Government ministries are working closely with First Nation and Métis communities to ensure supports are provided directly where appropriate. 
This is part of the government's ongoing emergency response to wildfires across Alberta. Emergency responders continue working around the clock to keep people safe and reduce the threat to homes and infrastructure.
The Emergency Management Cabinet Committee continues to meet regularly to respond to the current wildfire situation across the province. Cabinet continues to have decision-making abilities and will make decisions as needed to deal with this emergency situation.
The most up-to-date evacuation information is available at alberta.ca/emergency, Alberta Emergency Alert or by downloading the Alberta Emergency Alert mobile app, which immediately pushes all alerts out to subscribers. Albertans seeking information or supports can call 310-4455.
Anyone who has been evacuated due to wildfires is asked to register at local reception centres or at emergencyregistration.alberta.ca.