Social Prescribing for Older Adults: First Year Findings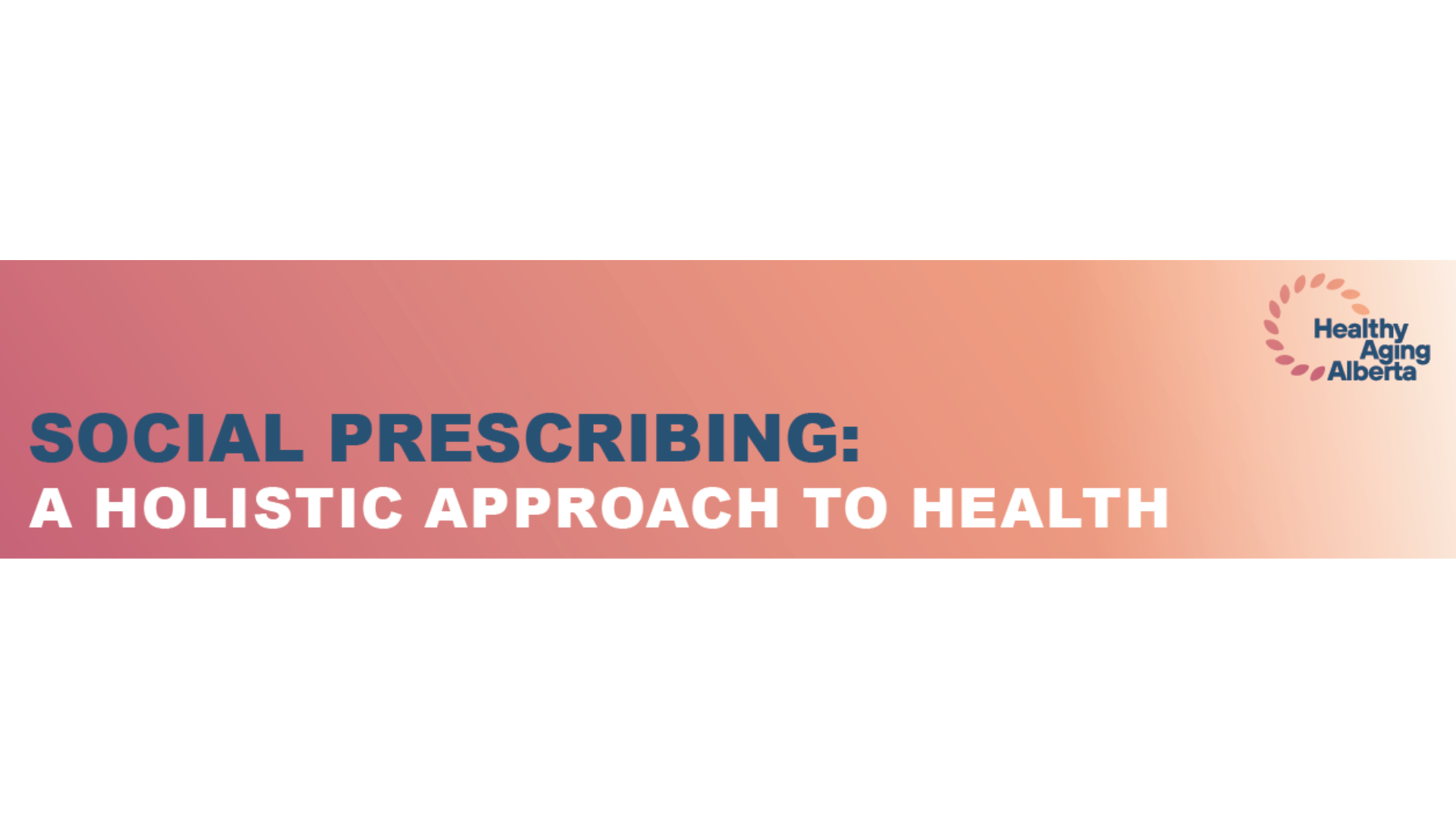 Join Healthy Aging Alberta and Network Coordinators from across the province to learn more about the Social Prescribing for Older Adult programs being supported. We will discuss findings from our year one report and look towards work on the horizon in additional communities across Alberta.
If you would like further information about any of the Regional Projects that Healthy Aging Alberta is supporting, please reach out to the Regional Project Network Coordinator for that region.
Network Coordinator Contact Information:
Edmonton - Krista Mulbery - krista@seniorscouncil.net
Calgary - Megan Hincks - meganh@caryacalgary.ca
Lethbridge - Heather Bursaw - hbursaw@lethseniors.com
Jasper - Anna DeClercq - adeclercq@jasper-alberta.ca
Whitecourt - Fay Arcand - fayarcand@whitecourt.ca
Sylvan Lake - Lindsay Mach - lmach@sylvanlake.ca
Red Deer County - Terri Anderson - tanderson@goldencircle.ca
Innisfail - Dixie McLeod - dixie.mcleod@mcmancentral.ca
Wheatland County - Sarah Travicek - sarah.travnicek@strathmore.ca
Vulcan - TBD - temporary contact - Ruth Mueller - ruth.mueller@albertahealthservices.ca
---
Social Prescribing- First Year Findings event replay
Organizer

Healthy Aging Alberta

Date

(MDT)

This event has passed.

Time (MDT)

10:00 AM - 11:30 AM