RECORDING - Target Seniors Falls in the Community Series 2022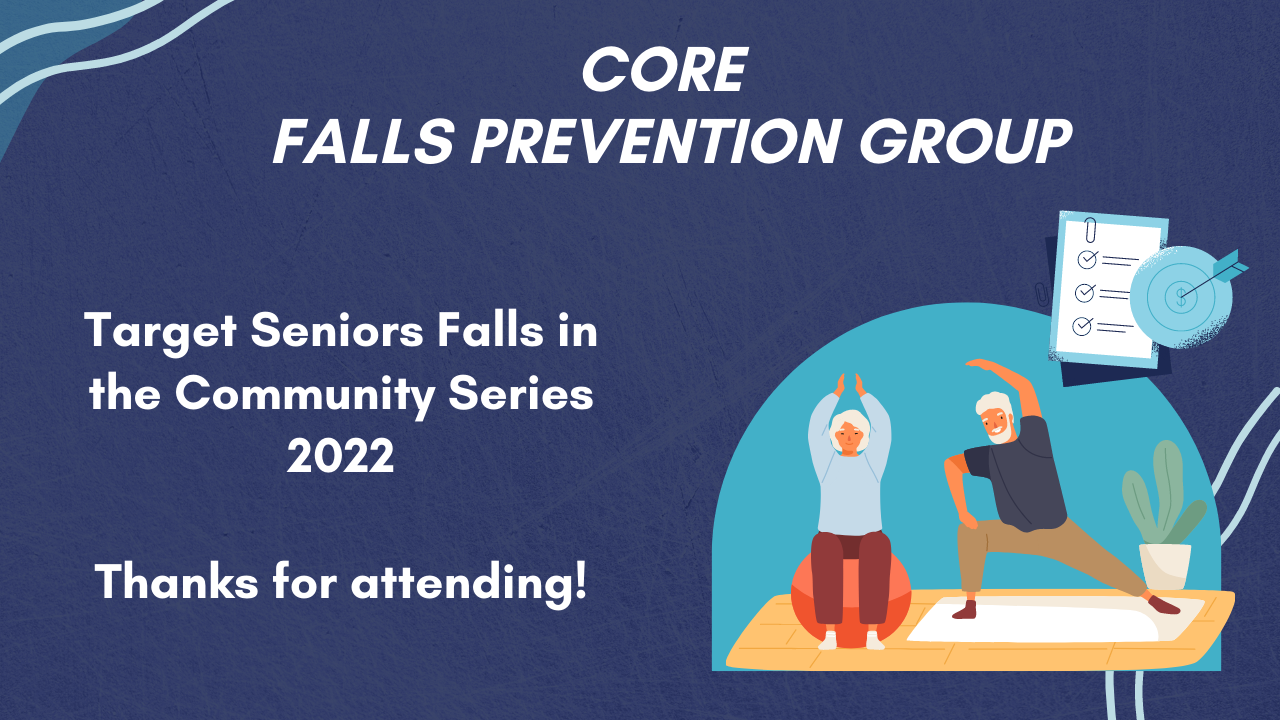 Through a two part series on May 11 & June 15, 2022, the CORE Falls Prevention Group explored a variety of community based strategies to reduce and prevent falls in older adults.
The goals for this series were:
To increase knowledge of community based falls prevention screening in older adults
To learn the value of community based collaborations in preventing falls in older adults
To learn about community based collaborative falls prevention programs in Central Zone
---
About the host: The CORE Falls Prevention Group is a network of like-minded professionals that work together to raise awareness and champion falls prevention. By working together collectively professionals serving seniors across the province can reduce the cost of falls and have positive impacts in their communities. Please join the group to stay in the loop!
Please find additional information below.
Session #1:

May 11, 2022

 

Theme: Fear of Falling followed by Malnutrition Risk Screening in Relation to Falls Prevention

 

View the recording HERE

Session #2:

June 15, 2022

 

Theme: Screening for Frailty and Falls in Community & Collaborative Community Falls Prevention Programs

 

View the recording HERE
By

Subject Area

Mental Health and Wellness
Food & Nutritional Support
Safety, Security, Finances, & Personal Planning
Social Connectedness / Social Isolation
Education, Recreation, & Arts
Information, Referral, & Advocacy
Ageism

Audience

Service Providers (Non-profits, Community Organizations, Local government)
Government
Health Authorities
Funders
Caregivers, Seniors & Volunteers
Academics