Reframe the Culture: Creating Meaningful Relationships for Person-Directed Living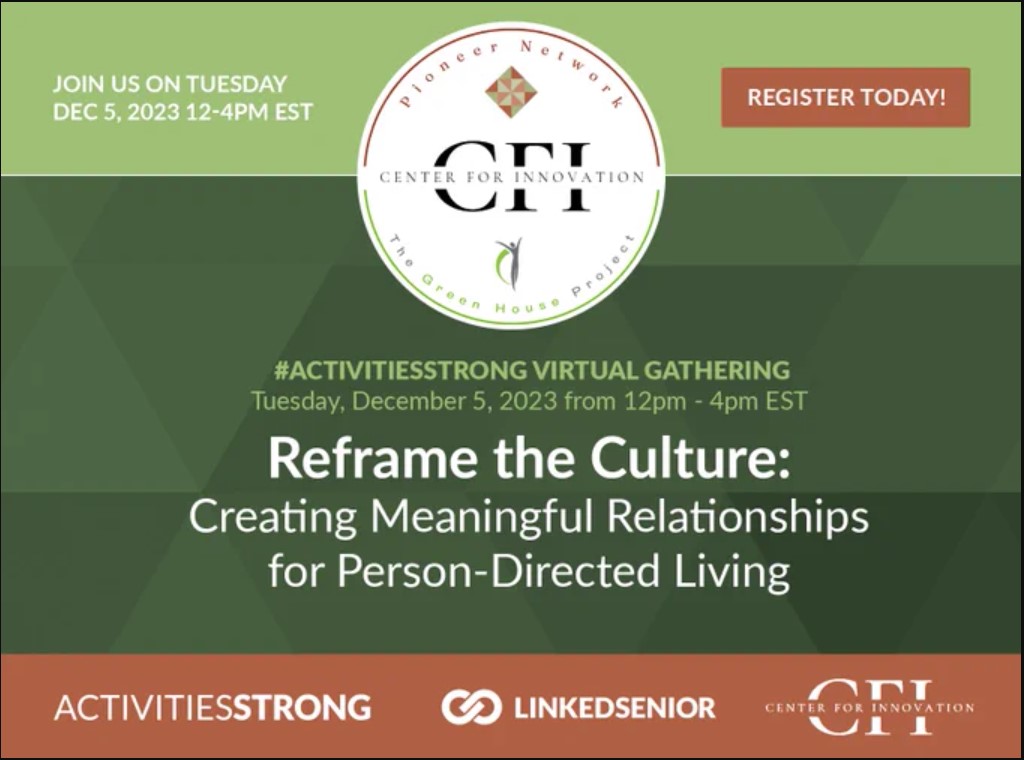 OVERVIEW
Person-directed care has been a goal of eldercare providers and regulators for years, but the term falls short. Nursing homes, assisted living communities, and other residential settings aren't just places where people receive care: they're places that people call home. During the pandemic, far too many elders and families experienced the harm that can arise from care models that emphasize physical safety above all other social determinants of health.
Person-directed living goes beyond care to foster an environment where elders truly feel at home – where caregivers honor their unique daily rhythms and routines, incorporate resident interests and preferences into daily programming, and give equal time to the non-medical factors that affect quality of life.
Join us for a one-day summit on person-directed living with experts from across the eldercare continuum. You'll learn about evidence-based tools that help caregivers achieve a healthy balance between elder safety and autonomy, and gain a vision for creating effective care partnerships among activity professionals, CNAs, and elders to form a true community of whole-person care. Full agenda coming soon!
OBJECTIVES
Compare/contrast person-directed care with person-directed living

Develop strategies for implementing person-directed living practices in a variety of eldercare settings

Understand "the dignity of risk," the fulfillment that elders can achieve through retaining autonomy
Organizer

Centre for Innovation/Activities Strong

Time (MST)

10:00 AM - 2:00 PM