Reciprocal Benefits of IG Relationships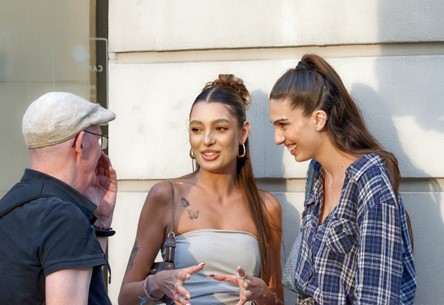 Fostering mutually beneficial relationships across generations is at the heart of intergenerational programs. However, what exactly do we mean by 'reciprocal,' and how can we ensure that these connections offer value to both the young and the old? In this presentation, Amber will share compelling stories and videos from her thesis research on the impacts of reciprocal intergenerational friendships between youth and older adults. She will also offer valuable insights and suggestions on how facilitators can effectively promote reciprocity in the development and implementation of intergenerational programs. 
We're privileged to have Amber sharing her research with us. She is a Master of Social Work student who is conducting her thesis research on the reciprocal benefits of intergenerational programming for youth and older adults involved in LINKages Society's programs. 
Organizer

IG Community of Practice

Date

(MST)

This event has passed.

Time (MST)

10:30 AM - 12:00 PM