Perspectives on Brain Health in Chinese Communities in Canada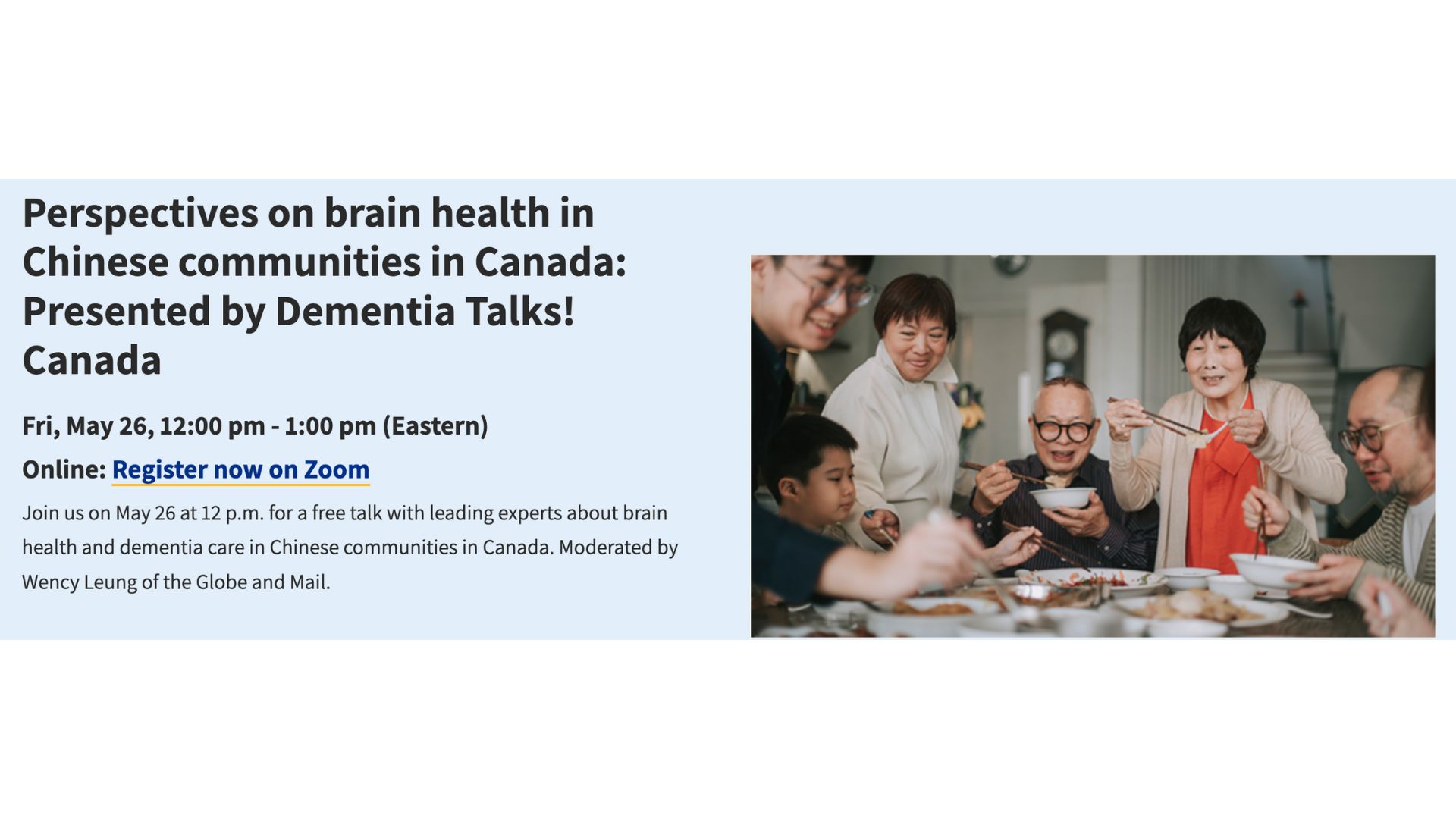 The Chinese diaspora are one of the largest ethnic groups in Canada. In the 2021 census, 1.7 million people reported being of Chinese origin.
As Anthony B. Chan writes in the Canadian Encyclopedia, "Chinese Canadians….have contributed to every aspect of Canadian society, from literature to sports, politics to civil rights, film to music, business to philanthropy, and education to religion."
Chinese people in Canada have also made significant contributions nationally and internationally to the fields of brain health, healthy aging, and dementia research and care.
Join us online on May 26 to hear researchers, leaders and people with lived experience discuss these and other topics. The speakers will also discuss the need for cultural sensitivity in dementia care, accessing community supports, and more.
Organizer

Dementia Talks! Canada

Date

(MDT)

This event has passed.

Time (MDT)

10:00 AM - 11:00 AM