INTERGENERATIONAL CAFÉ ~ Ethical Wills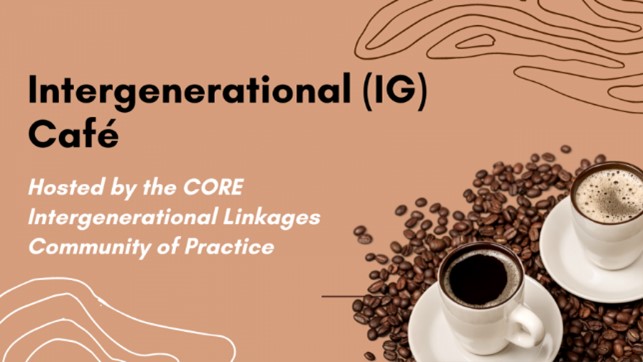 Ever heard of an ethical will? Me neither …until Carol Kodish-Butt enlightened me! Now I'm excited to share with you on how we can use the idea in our intergenerational programs. It's a document that's a way to tell our stories and share lessons we've learned. Carol is exploring the possibilities of using this process to help generations understand each other and share values, not just valuables!
It's an Intergenerational Café so most of the time will be open to conversation among the participants after Carol explains what ethical wills are and how we can benefit.
Organizer

IG Community of Practice

Date

(MST)

This event has passed.

Time (MST)

10:30 AM - 11:30 AM