Vote Housing: Our 2021 Federal Election Platform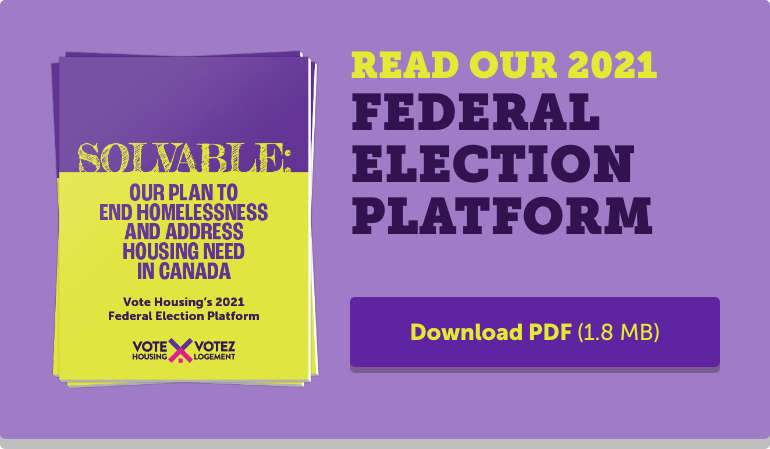 Every day in Canada, 1.7 million households live in a home that is either unaffordable, overcrowded and/or needs major repairs, while 35,000 Canadians experience homelessness on any given night.
Further, 36% of Canadians have been homeless themselves or know someone who has been homeless.
Homelessness and housing need are public policy choices. Vote Housing has developed 6 actionable policies that political parties should include in their platforms if they're committed to ending homelessness and housing need in Canada.
READ MORE HERE
Website Link
---
By

Subject Area

Housing
Information, Referral, & Advocacy

Audience

Service Providers (Non-profits, Community Organizations, Local government)
Government