Vital Signs 2021: Making Ends Meet in Edmonton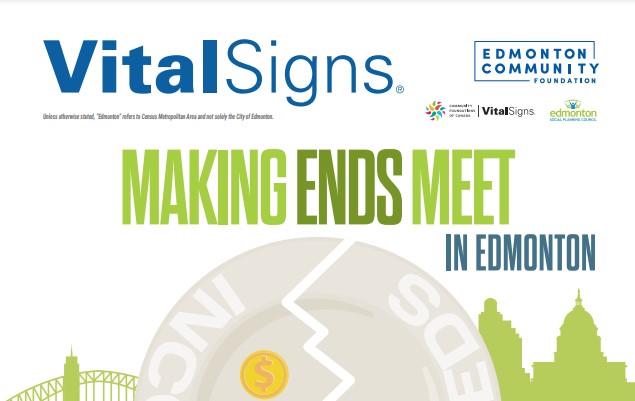 This Vital Signs report provides a birds-eye view of how Edmontonians are Making Ends Meet. Topics covered include: living on minimum wage, labour force participation and employment, gaps in our social safety net, small businesses, intersectionality, and many more!
Edmonton Vital Signs is an annual check-up conducted by Edmonton Community Foundation, in partnership with Edmonton Social Planning Council, to measure how the community is doing. We also focus on individual issues, Vital Topics, that are timely and important to Edmonton.
READ MORE HERE
By

Subject Area

Housing
Transportation
Home Support
Mental Health and Wellness
Food & Nutritional Support
Safety, Security, Finances, & Personal Planning
Social Connectedness / Social Isolation
Education, Recreation, & Arts
Information, Referral, & Advocacy
Volunteer Management
Organizational Development
Funding Development

Audience

Service Providers (Non-profits, Community Organizations, Local government)
Government
Health Authorities
Caregivers, Seniors & Volunteers