Too Essential to Fail - Letters of Support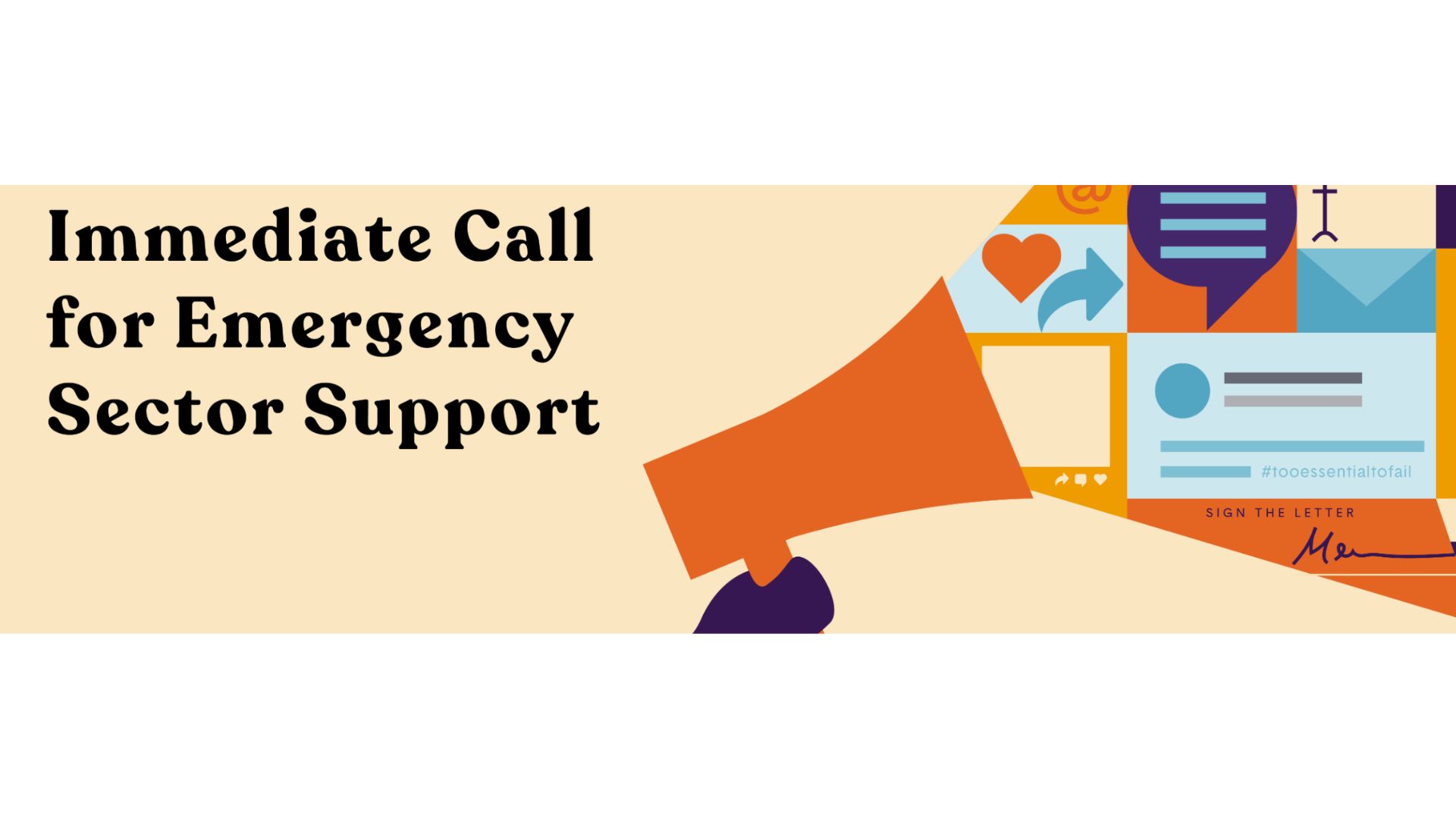 While other sectors recover, nonprofits juggle heightened demand for services with increasingly complex client needs and decreasing revenues. Learn more about the state of Alberta's nonprofits in CCVO's latest report, Too Essential to Fail.
The nonprofit sector is too essential to fail. We are calling on the Province for an urgent, one-time top-up of $30 million in immediate relief to protect our programs and services. 
Nonprofits employ nearly 300,000 Albertans, the majority of whom are women, and together contribute $5.5 billion to the economy every year. They provide food and basic needs, settlement and senior supports, sports and recreation, arts and culture, entrepreneurship, environmental health – and more. They are proven, established partners in the delivery of essential services.  
But drowning people can't save drowning people. After nearly three years of doing more with less, nonprofits and the communities they serve are in crisis. Pandemic supports were not targeted to the sector and failed to understand and meet their needs. Other Provincial investments, such as the Community Initiatives Program, have not kept up with inflation and population growth.  
Requests for support to the Government of Alberta have been met by the message that there is no money. But in 2022, the Government announced a $13 billion surplus.  
We need your help! Fill out the form on this page to send a letter to your local MLA, the Premier of Alberta, and the Leader of the Official Opposition. You can use the message provided, or you can customize it as you see fit.
Too Essential to Fail is a nonpartisan effort led by the Calgary Chamber of Voluntary Organizations (CCVO). The campaign and materials are not intended to endorse or oppose candidates or political parties.
Website Link
---
Subject Area

Funding Development
Information, Referral, & Advocacy
Non-profit / Charitable sector
Organizational Development

Audience

Government
Service Providers (Non-profits, Community Organizations, Local government)
Government (Politicians, Policy Makers) and Health Authorities
Funders

Category

Organizational development
Policy, Planning, & Procedures
Fundraising, Sponsorship, & Other Sources of Income
Advocacy