The Value of Volunteering in Canada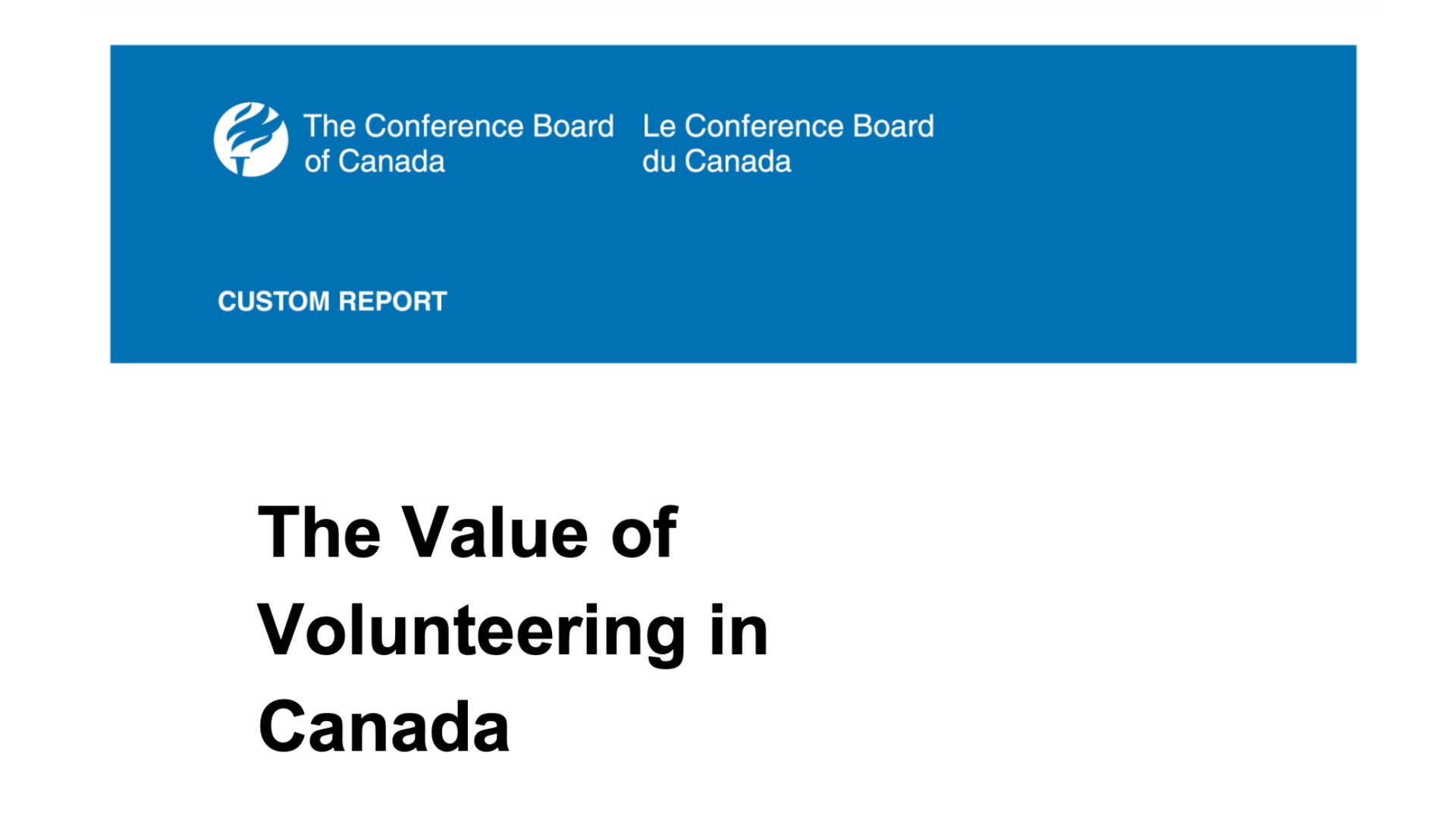 At a Glance:
Even if volunteers are unpaid, their contribution adds to economic activity through the value of services provided.
We estimate that volunteers added over two billion hours to Canada's work effort in 2017.
This volunteer contribution is valued at $55.9 billion in 2017—equivalent to 2.6 per cent of GDP.
If volunteering were an industry, it would employ nearly as many people as those currently working in education.
Each day, Canadians in every region of the country contribute both their time and money to help and improve the well-being of their communities. Financial contributions from millions of people across the country benefit important causes, including the successful operation of shelters, service organizations, and food banks. Also, contributions help to ensure that universities, research institutes, and hospitals can make key advances in scientific, medical, and other research areas. But in addition to donations, volunteering provides many important services that affect the lives of Canadians—supporting Canadians in need and contributing to sports, arts, cultural, and environmental causes are just some examples.
This briefing focuses on the multifaceted benefits to individuals, organisations, communities, and society when Canadians volunteer their time. Services provided by volunteers not only help to strengthen and empower individuals and communities, but also benefit the volunteers and their employers by expanding their experience, skills, and social and business networking opportunities.
By

The Conference Board of Canada

Audience

Service Providers (Non-profits, Community Organizations, Local government)
Government (Politicians, Policy Makers) and Health Authorities
Funders
Academics

Category

Volunteers
Research & Evidence
Research & Reports
Evidence-based & emerging practices
Impact Stories