The Cost of Healthy Eating in Alberta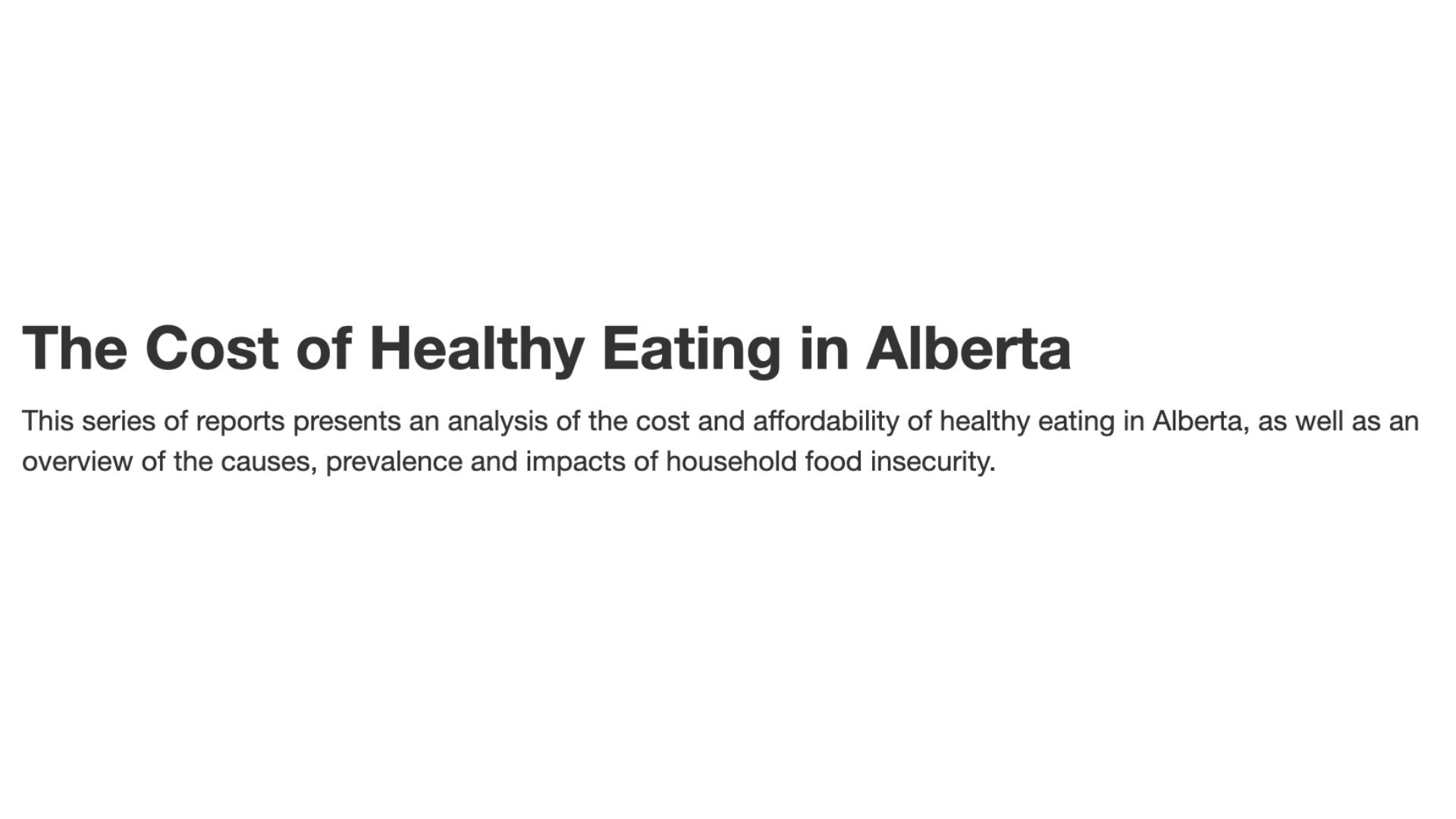 This series of reports presents an analysis of the cost and affordability of healthy eating in Alberta, as well as an overview of the causes, prevalence and impacts of household food insecurity. 
Target Audience
The target audience includes leaders, policy-makers, decision-makers, dietitians and other service providers who work in government, private, health and non-profit sectors. The reports are designed to assist these stakeholders in identifying social priorities and opportunities for action that may improve the livelihood of those households at higher risk for poor health outcomes.
The reports do not outline specific actions or nutrition guidance for the general public or for people who experience household food insecurity. Albertans can find resources that support healthy eating at healthyeatingstartshere.ca and MyHealth Alberta.
By

Alberta Health Services

Subject Area

Food Security and Nutritional Supports
Food & Nutritional Support
Non-profit / Charitable sector
Information, Referral, & Advocacy

Audience

Government (Politicians, Policy Makers) and Health Authorities
Service Providers (Non-profits, Community Organizations, Local government)
Funders
Academics

Category

Policy, Planning, & Procedures
Evidence-based & emerging practices
Best Practices
Research & Reports
Research & Evidence