Social Isolation of Seniors: A Focus on Indigenous Seniors in Canada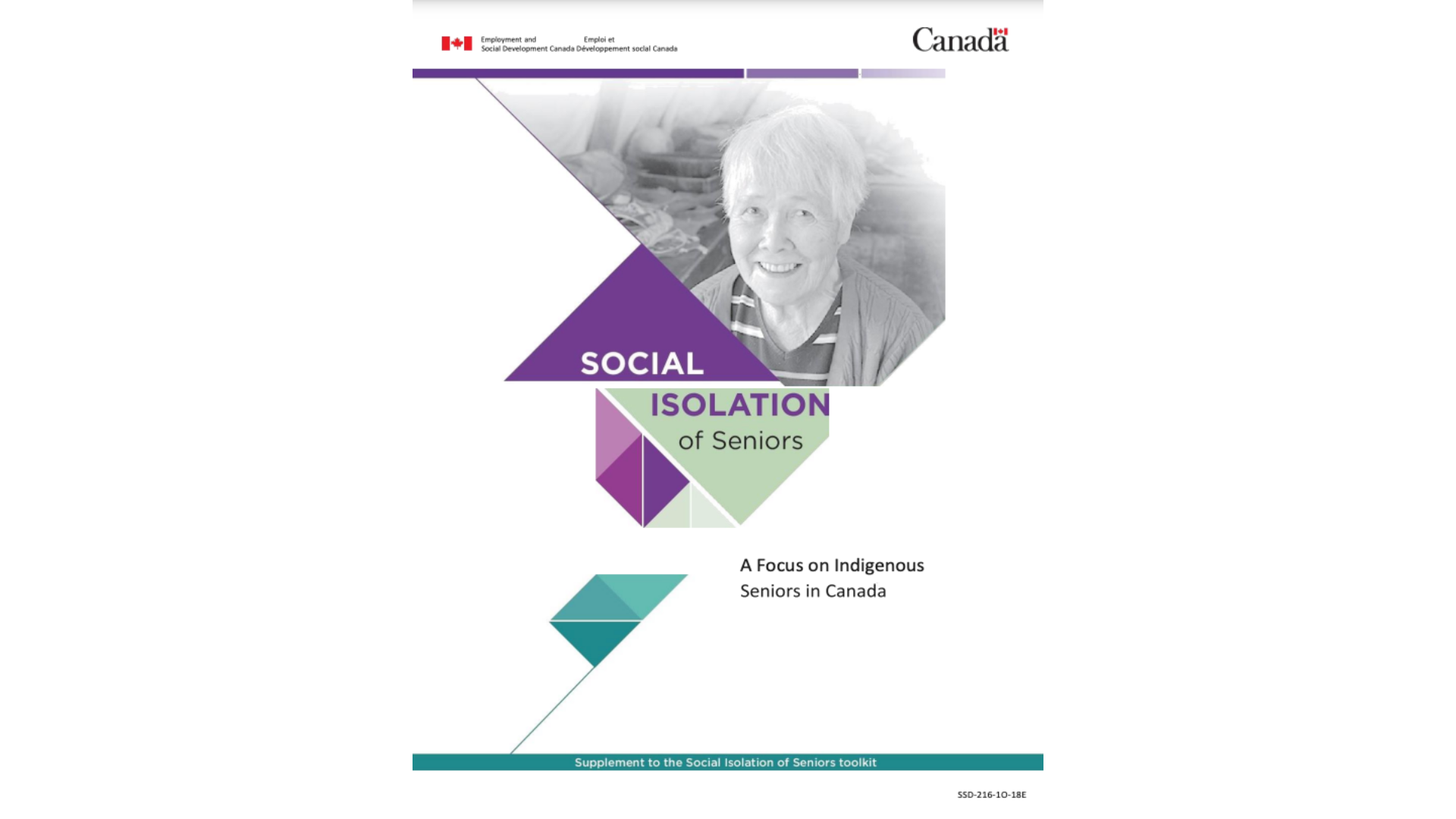 This supplement is a resource to help organizations and service providers adopt approaches to help Indigenous seniors strengthen human connections. Social isolation is a silent reality experienced by many seniors, and particularly Indigenous seniors. It is hoped that this resource will heighten awareness and sensitivity and help organizations address their particular social needs.
This supplement should be read in conjunction with two Federal, Provincial and Territorial (FPT) Ministers Responsible for Seniors documents. Social Isolation of Seniors: Volume I – Understanding the Issue and Finding Solutions provides an overview of social isolation among seniors in Canada while Social Isolation: Volume II— Ideas Exchange Event Toolkit provides hands-on resources for groups.
The materials included in this supplement are drawn from current research, consultations (including a workshop) with Indigenous partners and other stakeholders, an environmental scan of existing programs and services, and experiences of Indigenous seniors themselves. This supplement consists of two parts: Part 1 explores social isolation from the perspective of Indigenous seniors and Part 2 provides practical tools and resources to encourage human connections to reduce social isolation.
This resource is meant as a starting point to initiate discussions among partners, stakeholder groups and Indigenous seniors and organizations to develop and implement innovative local programs and find ways to increase human connections and reduce social isolation. Action is needed at all levels of planning and decision-making to promote and provide information on strategies to address social isolation.
By

Employment and Social Development Canada

Subject Area

Indigenous Peoples and Indigenous Relations
Information, Referral, & Advocacy

Audience

Academics
Funders
Government (Politicians, Policy Makers) and Health Authorities
Service Providers (Non-profits, Community Organizations, Local government)

Category

Best Practices
First Nations/Aboriginal Communities
Research & Evidence
Research & Reports