Shapeshifters, Systems Thinking and Settler Colonial Logic: Expanding the Framework of Analysis of Indigenous Health Equity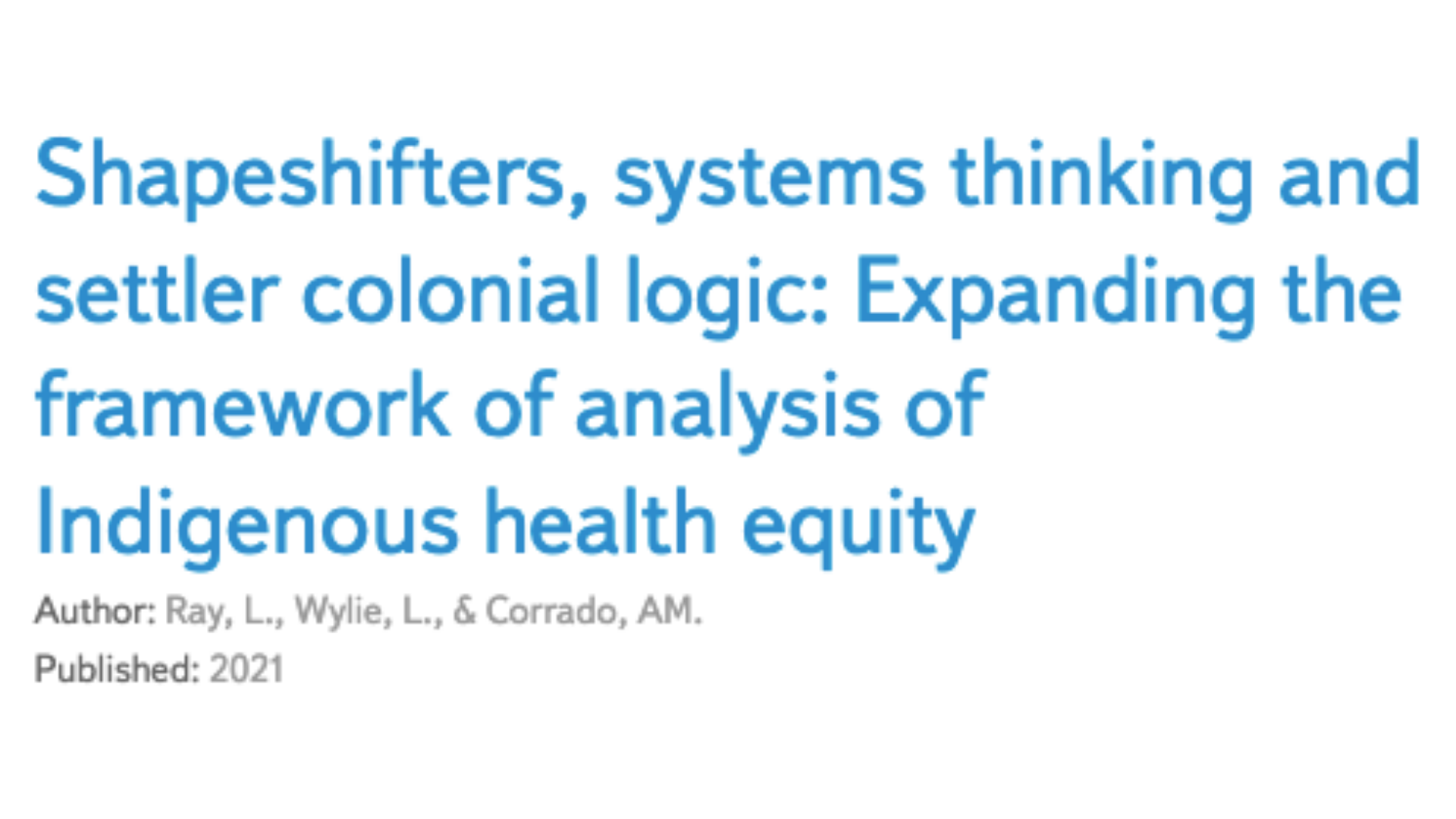 The authors of this paper argue that a sole focus on inequities in population health outcomes between Indigenous Peoples and non-Indigenous peoples will not address underlying drivers of power and inequity including settler colonialism and racism.

They state that, "The health inequities of Indigenous peoples are etched within the agenda of colonial conquest, whereby policy and practice perpetuate racism and discrimination against Indigenous peoples and mark their bodies for erasure. The healthcare system is implicated in this process and remains a site where racism is embedded in its structures which when left unchecked perpetuate the status quo" (Ray, et al, p. 2).
READ MORE HERE
By

Subject Area

Mental Health and Wellness

Audience

Service Providers (Non-profits, Community Organizations, Local government)
Government
Health Authorities
Academics