Research Update: The Future of Non-Profits in Edmonton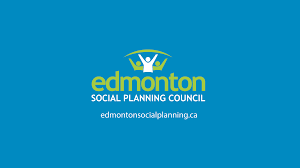 Calls to change how the non-profit community functions have existed at the fringes of the sector for decades.
However, COVID-19 has rapidly revealed historical injustices within the sector, bringing calls for change to the forefront. In response, many leaders have answered these emerging needs by spearheading transformative initiatives. One such example is this report, taken on by the Edmonton Chamber of Voluntary Organizations (ECVO).
The report, Transforming the Non-Profit Community in Edmonton, is described by the ECVO as the first phase on a long road to bring to life "a reimagining of non-profits" within a local Edmonton context (p. 1). The report captures historical injustices magnified by COVID-19 while harnessing their impacts to imagine a desired future that transcends the current status quo. The report opens with a review of the non-profit sector—past and present, includes surveys, myths, and trends, and introduces a model for change.
The information is based on 24 individual and five group conversations held with 82 Edmonton-based knowledge holders (p. 13). The collaborative approach aimed to increase critical reflection, system-wide connectivity, and community accountability by creating opportunities for engagement and generous critique for/by those working first-hand in the sector.
READ MORE HERE
By

Subject Area

Organizational Development

Audience

Service Providers (Non-profits, Community Organizations, Local government)
Academics