Research Participants: Stranger than Family Study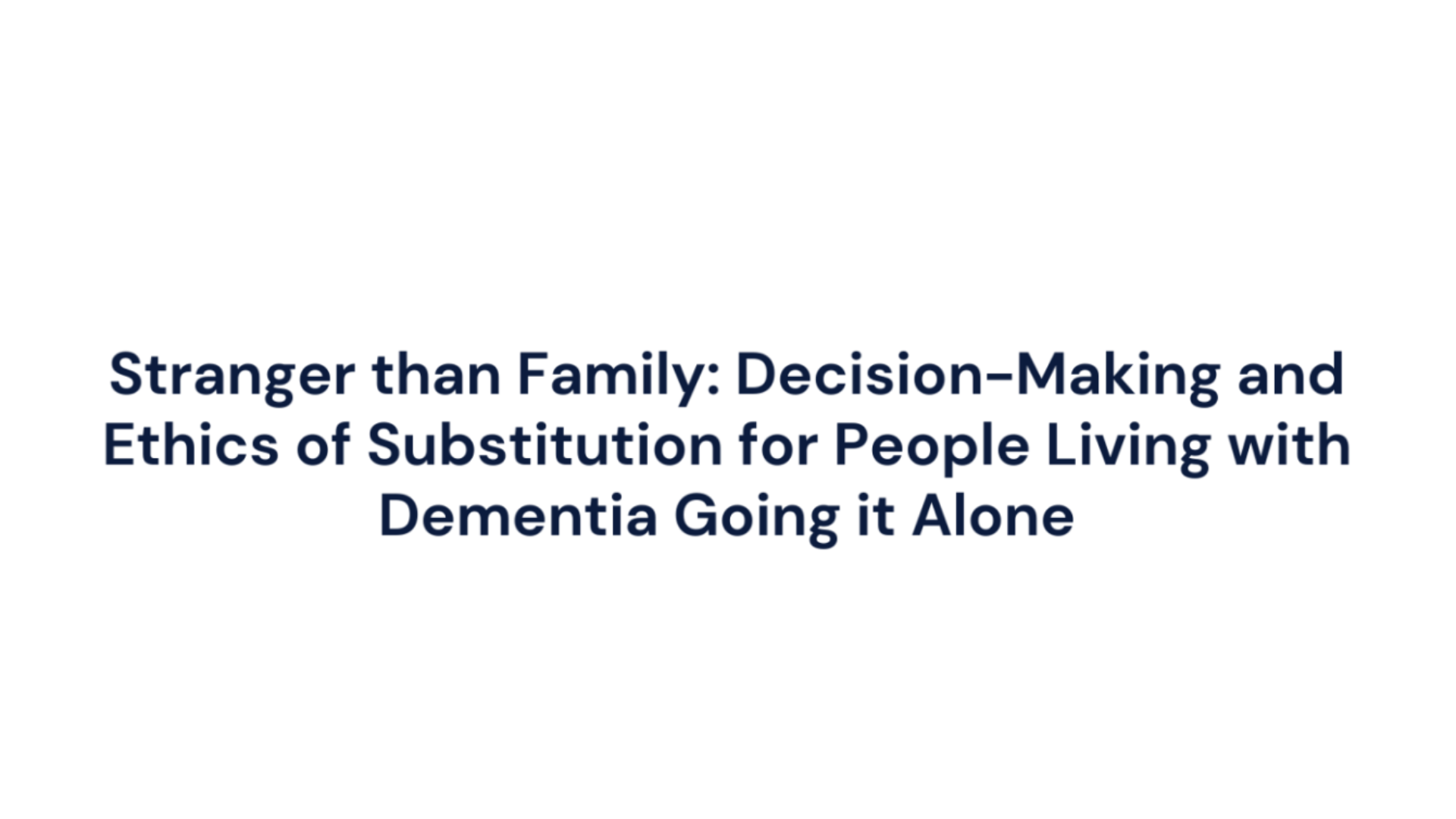 This Stranger than Family Study explores how ideas about consent, capacity, and substitute decision-making affect people facing dementia who are "going it alone" and non-family, non-friend others who are involved in representing them.
It aims to learn more about the considerations and challenges that people "going it alone" face in trying to secure a substitute decisionmaker, how professionals involved in securing a supportive or substitute decision-maker understand their roles, and how "relative strangers" who become decision-makers act in their roles.
The overall goal of the project is to develop better understanding of how Canadian social norms and legal and medical structures shape the experiences for people facing dementia alone and to identify opportunities for advocacy, policy, and practice change. Stranger Than Family is funded by the Alzheimer Society Research Program, and funds are administered by Mount Royal University.
Dr. Pang will be conducting interviews as part of this project and is seeking participants who fit one of the following criteria: 
people who are facing dementia, 
people who have been substitute decision-makers for others who are not close friends or family, 
healthcare & social service providers and other professionals who may have been involved in connecting adult clients facing dementia alone with a substitute decision-maker. 
Participants must reside in Alberta. If you are interested in participating or learning more about this study, visit Stranger than Family website
By

Alzheimer Society of Canada and Mount Royal University

Subject Area

General Health and Wellness

Audience

Service Providers (Non-profits, Community Organizations, Local government)
Caregivers, Seniors & Volunteers
Health Authorities

Category

Research & Evidence
Participants & Intake