Research Participants - Responsible for More: Informal Caregiving and Parenting in a Pandemic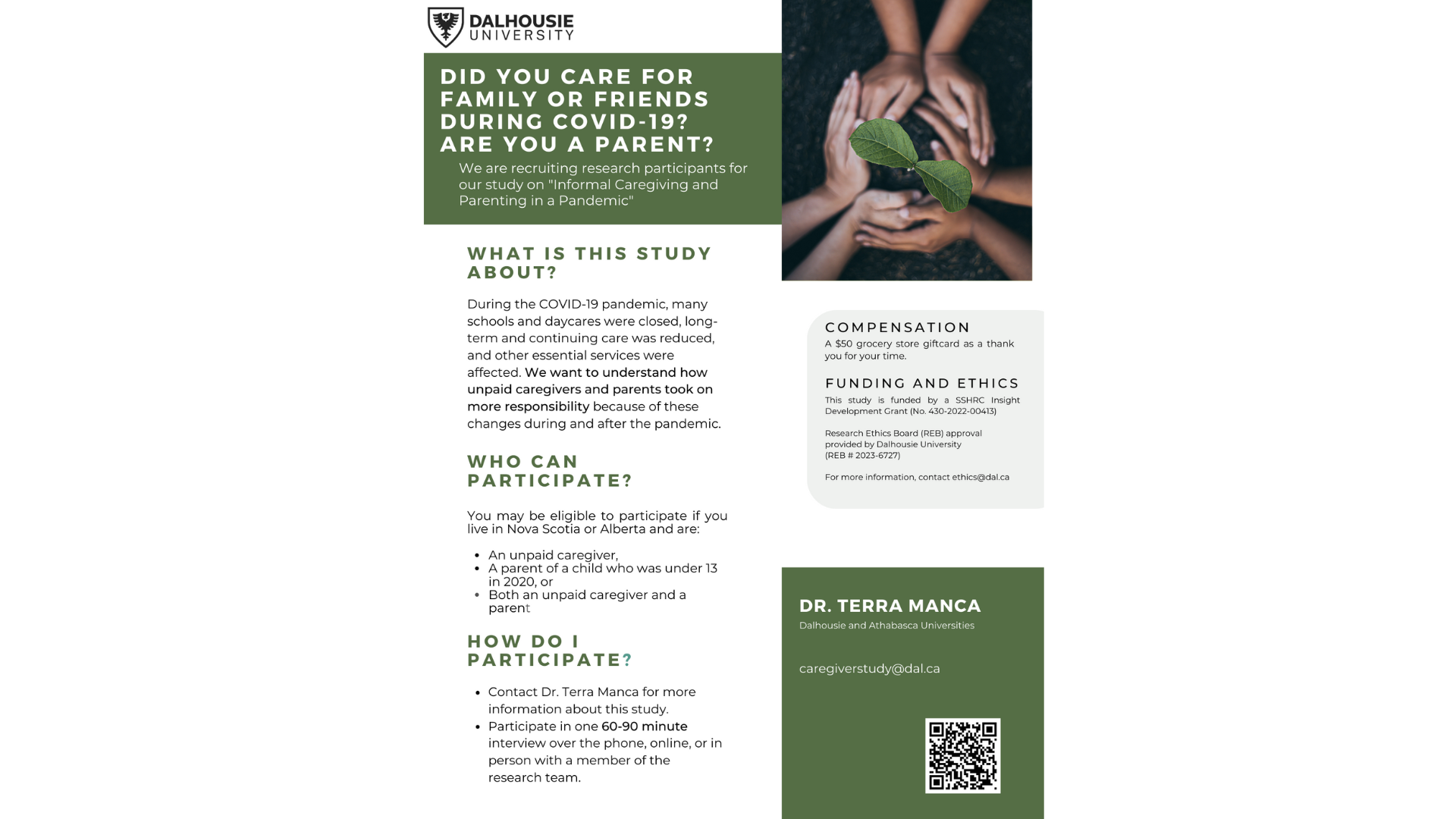 The COVID-19 pandemic created unprecedented restrictions on support for caregivers and parents across Alberta. We are writing to request your assistance recruiting caregivers and/or parents to participate in a study, titled "Responsible for more: Informal caregiving and parenting in a pandemic." This study investigates how caregivers and parents' responsibilities changed during and after the COVID-19 pandemic. The study is funded by the Social Sciences and Humanities Research Council.
Study participants will complete one 60-90-minute interview. The approach to the study is narrative, meaning that during the interview, participants may tell their story in their own words. Findings will be used in scientific publications and to inform policy recommendations to better support caregivers and parents in future health emergencies. All participants will receive a $50 gift card for groceries as compensation for their time.
Study Website: https://www.terramanca.com/caregiving-and-parenting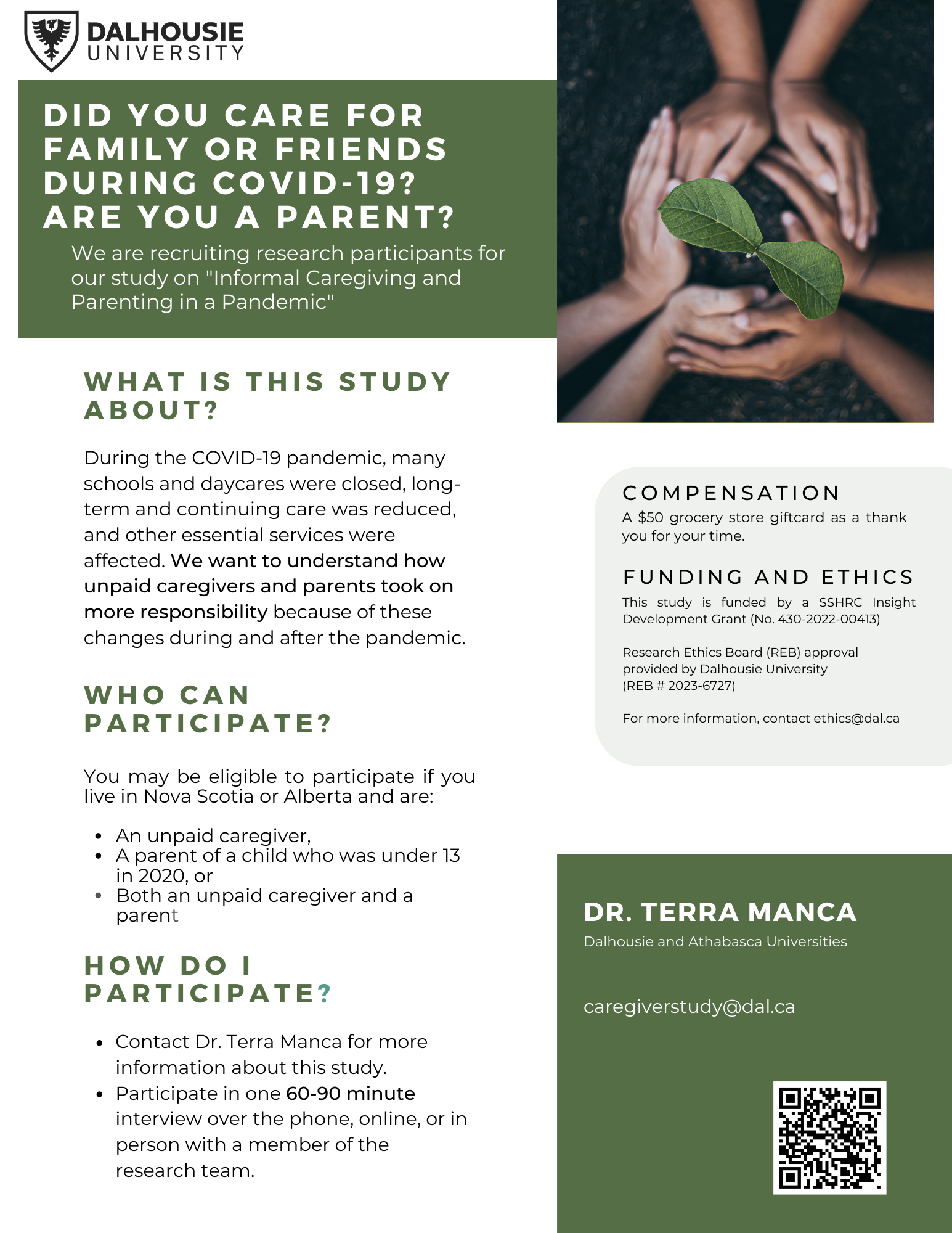 Subject Area

General Health and Wellness

Audience

Service Providers (Non-profits, Community Organizations, Local government)
Caregivers, Seniors & Volunteers

Category

Participants & Intake
Research & Evidence