Report on the Charities Program 2020 to 2021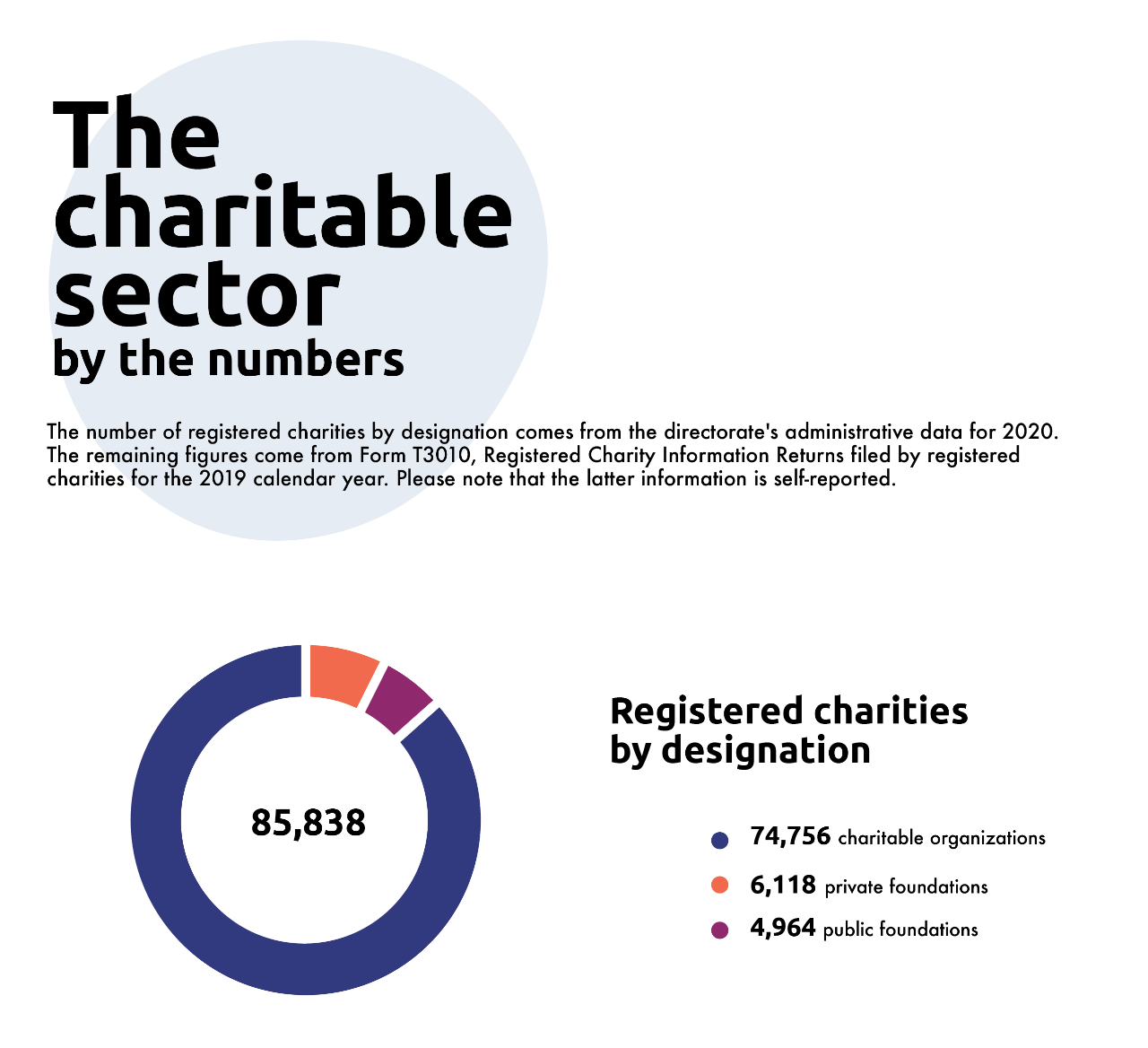 Canada's charitable sector is passionate, diverse, and dynamic, offering essential services in the face of change and challenges. The Charities Directorate recognizes the value of the sector's contributions to Canadian society and aims to support charities while protecting the sector and the public from abuse. The directorate will continue working to contribute to a well-regulated, open, and thriving charitable sector.
This report provides a snapshot of the sector and an update on the directorate's activities over the past fiscal year, including the impact of the COVID-19 pandemic.
By

Subject Area

Organizational Development
Funding Development

Audience

Service Providers (Non-profits, Community Organizations, Local government)
Health Authorities
Funders