RECORDING - Shingles Awareness Week Roundtable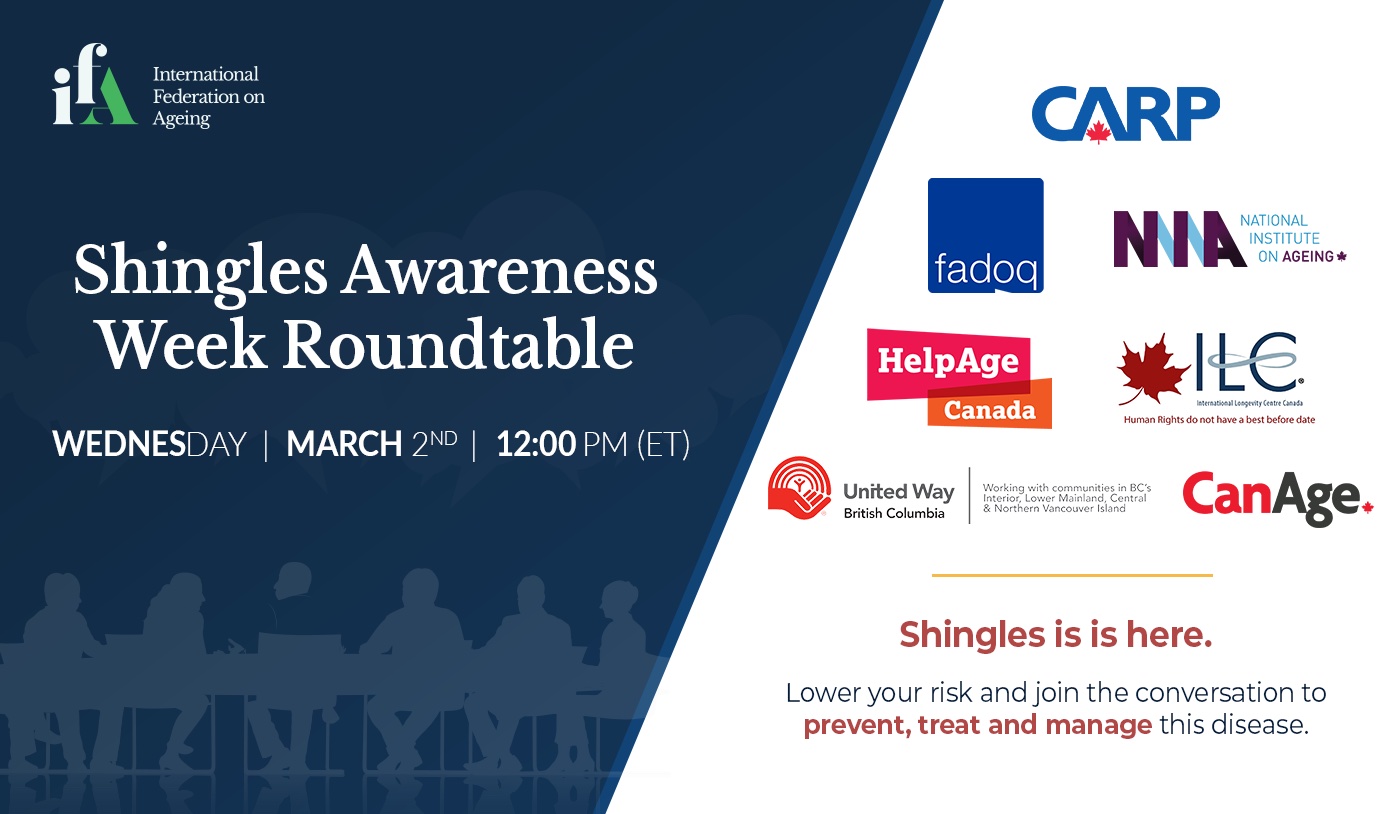 Thought leaders from across Canada have joined forces to raise awareness and educate the Canadian community on the risk of shingles.
In a lifetime, 1 in 3 people, particularly those over 50 will develop shingles.
This moderated discussion, featuring the National Institute on Ageing's Executive Director, Michael Nicin, is framed by a set of questions that reflect the key messages of the campaign and how each organization can help to dispel common conceptions such as "I won't get it", "I have a healthy lifestyle", and "I already had shingles in the past".
VIEW MORE HERE
By

Subject Area

Mental Health and Wellness
Information, Referral, & Advocacy

Audience

Service Providers (Non-profits, Community Organizations, Local government)
Government
Health Authorities
Caregivers, Seniors & Volunteers
Academics