GO BACK
RECORDING - SENIORS BULLYING: RECOGNIZE, RESPOND AND REFER EVENT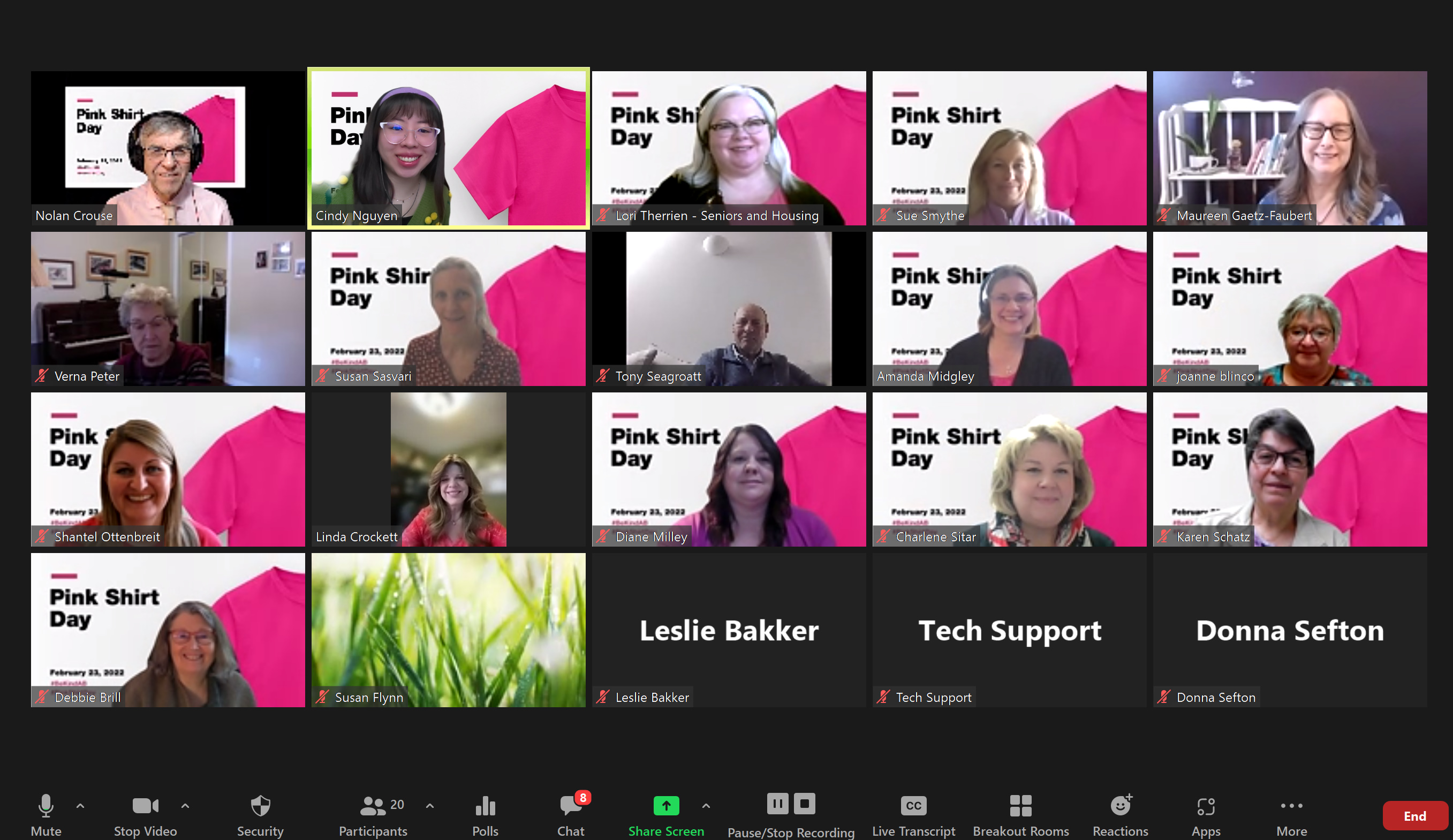 You can find a recording of the session attached to this post as a FILE. 
Please find the slide handout and additional resources attached. 
On February 22, 2022, the CORE Elder Abuse Group hosted an event that walked participants through what seniors bullying looks like, what it feels like and what to do about it. The session offered a brief overview to assist you with prevention, intervention, steps on repair, restoration of safety, and options for seeking knowledgeable and experienced resources. We also celebrated Pink Shirt Day to show that we are against all forms of bullying and that we are working together on anti-bullying actions!
Connect with our guest speakers below: 
Linda Crockett, Founder of the Canadian Institute of Workplace Bullying Resources, psychologicalsafetyfirst@gmail.com 
Nolan Crouse, Associate & Facilitator with Canadian Institute of Workplace Bullying Resources, nolan@nolancrouse.com
File Attachments
---
1
For CORE Overview - CNPEA_0.pdf

0.48MB

2
For CORE ioaging_scam_flash_cards_4x6_r1_-english_0.pdf

0.08MB

3
for CORE little-black-book-scams-2-e_0.pdf

2.8MB

4
for CORE seniorshandbook_0.pdf

3.24MB

5
Handout for CORE Feb 22 2022_0.pdf

2.96MB

6
Handout Resource for CORE_0.pdf

0.19MB

7
CORE Elder Abuse Seniors Bullying - Recognize, Respond and Refer RECORDING (Feb. 22, 2022)_0.mp4

315.39MB

8
Canada Anti Bullying and Harassment Pledge 2022 and Beyond.png

1.38MB