RECORDING - On Aging: Canadian Conversations - On Dementia-Friendly Communities with Heather Cowie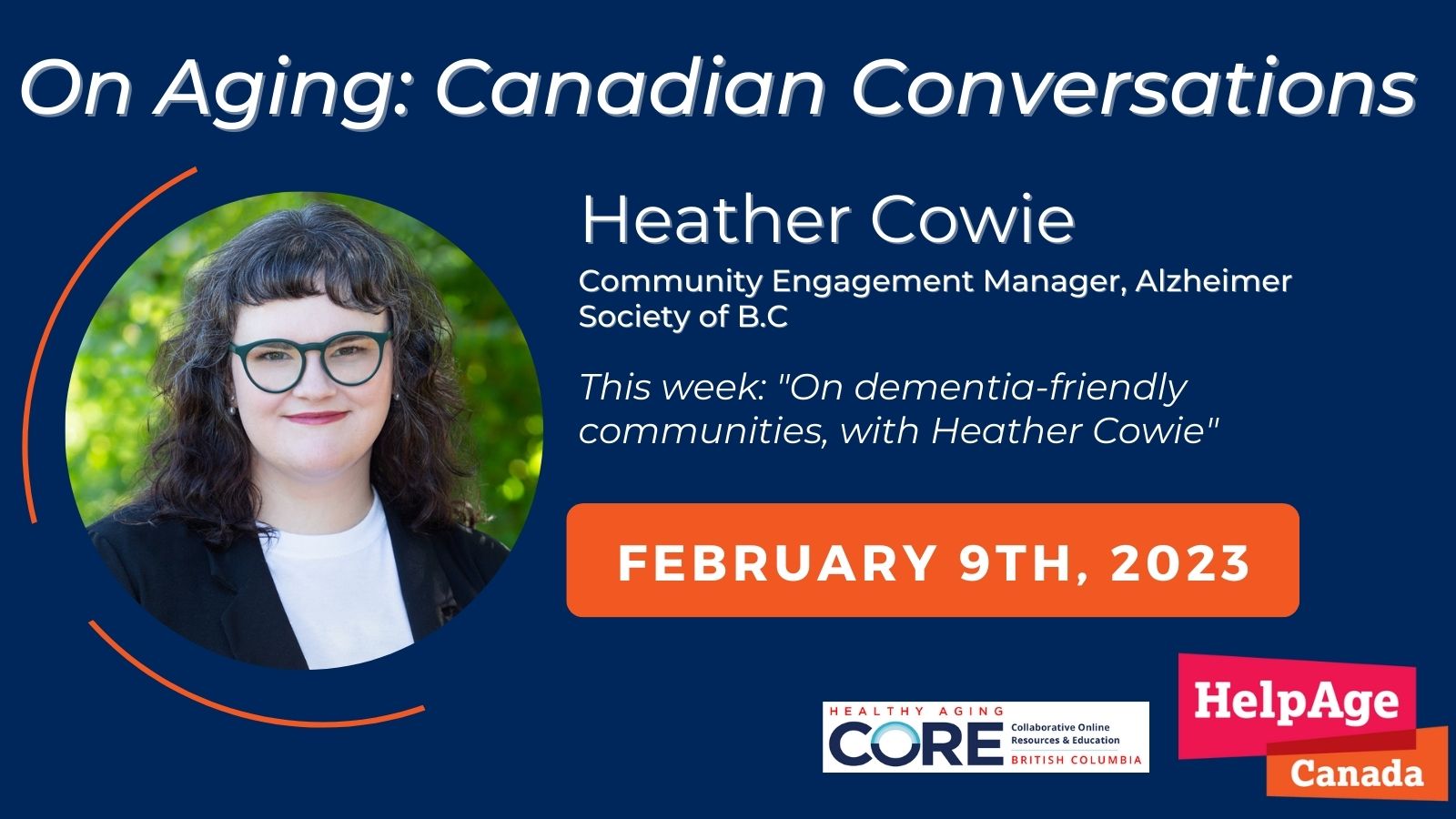 Heather Cowie is the Manager, Community Engagement at the Alzheimer Society of B.C. and the National Project Manager for Dementia-Friendly Canada. The Dementia-Friendly Canada project is a partnership between Alzheimer Societies across the country intended to grow dementia-friendly communities by creating a truly nation-wide impact.
Heather has her Master of Arts degree in Gerontology from Simon Fraser University, where she specialized in aging and the built environment. She previously worked as the Strategic Lead and Provincial Coordinator for the Dementia-Friendly Communities initiative at the Alzheimer Society of B.C. for almost seven years, and is excited to be bringing attention to dementia-friendly communities across the country and helping people understand the actions they can take to build them.
---
On Aging: Canadian Conversations - On Dementia-Friendly Communities with Heather Cowie
By

Healthy Aging CORE Canada and HelpAge Canada

Subject Area

Mental Health and Wellness
General Health and Wellness

Audience

Academics
Government (Politicians, Policy Makers) and Health Authorities
Service Providers (Non-profits, Community Organizations, Local government)
Funders
Caregivers, Seniors & Volunteers

Category

Best Practices
Evidence-based & emerging practices
Recorded webinar