RECORDING: Intergenerational Café ~ Ethical Wills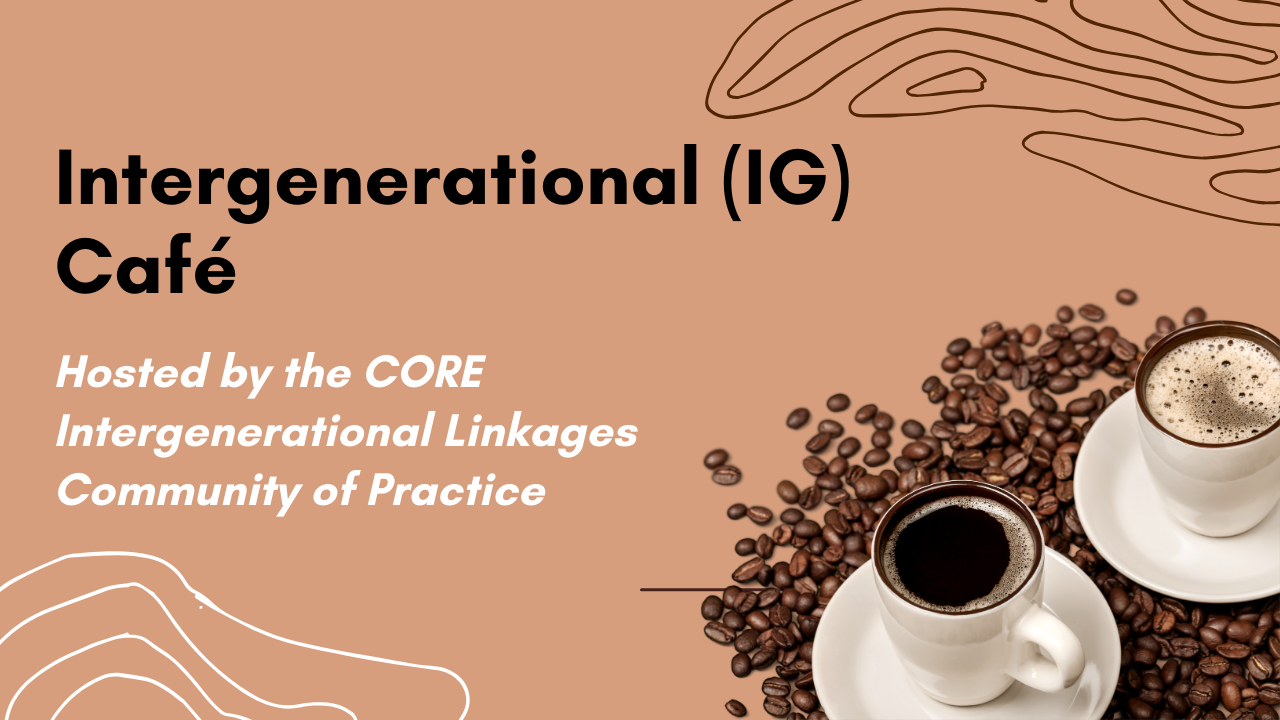 Carol Kodish-Butt visited the November 8th Intergenerational Café to share her knowledge and experience of Ethical Wills. These are a way to tell our stories and share lessons we've learned. Carol is exploring the possibilities of using this process to help generations understand each other and share values, not just valuables!
Since it was an Intergenerational Café, much of the time consisted of open conversation among the participants after Carol explained what Ethical Wills are and how we can benefit.
You can also read more about Ethical Wills in this Alberta Prime Times article featuring Carol Kodish-Butt here.
Join the Intergenerational Linkages Community of Practice (must be signed into your CORE Alberta account to join): https://corealberta.ca/group/intergenerational-linkages-community-of-practice
Not yet a member of Healthy Aging CORE Alberta? Register here: https://corealberta.ca/register
Recording from November 8, 2023
---
Intergenerational Café ~ Ethical Wills
By

CORE Alberta Intergenerational Linkages Community of Practice

Subject Area

Intergenerational initiatives
Social Connectedness / Social Isolation
Safety, Security, Finances, & Personal Planning

Audience

Service Providers (Non-profits, Community Organizations, Local government)
Caregivers, Seniors & Volunteers
Funders

Category

Events & Webinars
Recorded webinar
Other Topics
Mentorship & Coaching