RECORDING - Healthy Aging Framework Learning Session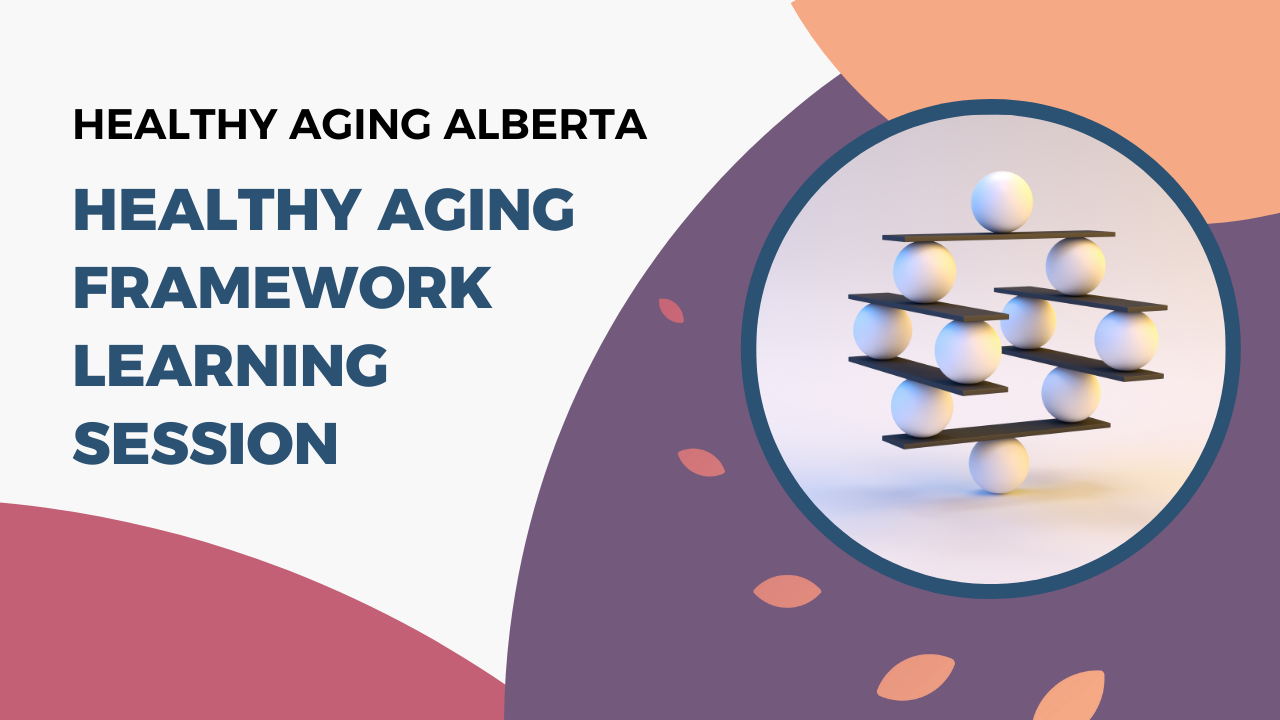 You can access the recording HERE.
On April 25, 2022, a learning session was hosted to walk participants through an Alberta-made tool called the Healthy Aging Framework. The session introduced participants to different parts of the Healthy Aging Framework and how it might be used by their organization.
Senior-serving organizations across Alberta support healthy aging through a wide variety of programs and services. We understand and respond to the needs of our communities in ways that no one else can. But no single organization can meet all the needs of an increasingly diverse seniors' population, and that can lead to gaps and inefficiencies, and create barriers to access for the most vulnerable members of the seniors' population.
The Healthy Aging Framework is essentially a way to organize and communicate the work of diverse senior-serving organizations so that we might better understand the collective impact we have – or could have – on healthy aging in Alberta.
The Healthy Aging Framework provides a shared language and way of understanding the work that we do. It is a tool that organizations can use to:
organize programs and services;
determine strategic priorities;
evaluate outcomes; and
help explain the impact of those outcomes to stakeholders, funders, and governing bodies.
---
If you would like to stay updated on the developments of the Healthy Aging Framework, please email healthyaging@calgaryunitedway.org
By

Subject Area

Housing
Transportation
Home Support
Mental Health and Wellness
Food & Nutritional Support
Safety, Security, Finances, & Personal Planning
Social Connectedness / Social Isolation
Education, Recreation, & Arts
Information, Referral, & Advocacy
Ageism
Volunteer Management
Organizational Development
Physical Activity
International Innovation
Caregiving & Caregiver Support
Funding Development

Audience

Government
Health Authorities
Funders
Caregivers, Seniors & Volunteers
Academics