RECORDING: CORE Intergenerational Linkages Community of Practice Discussion Forum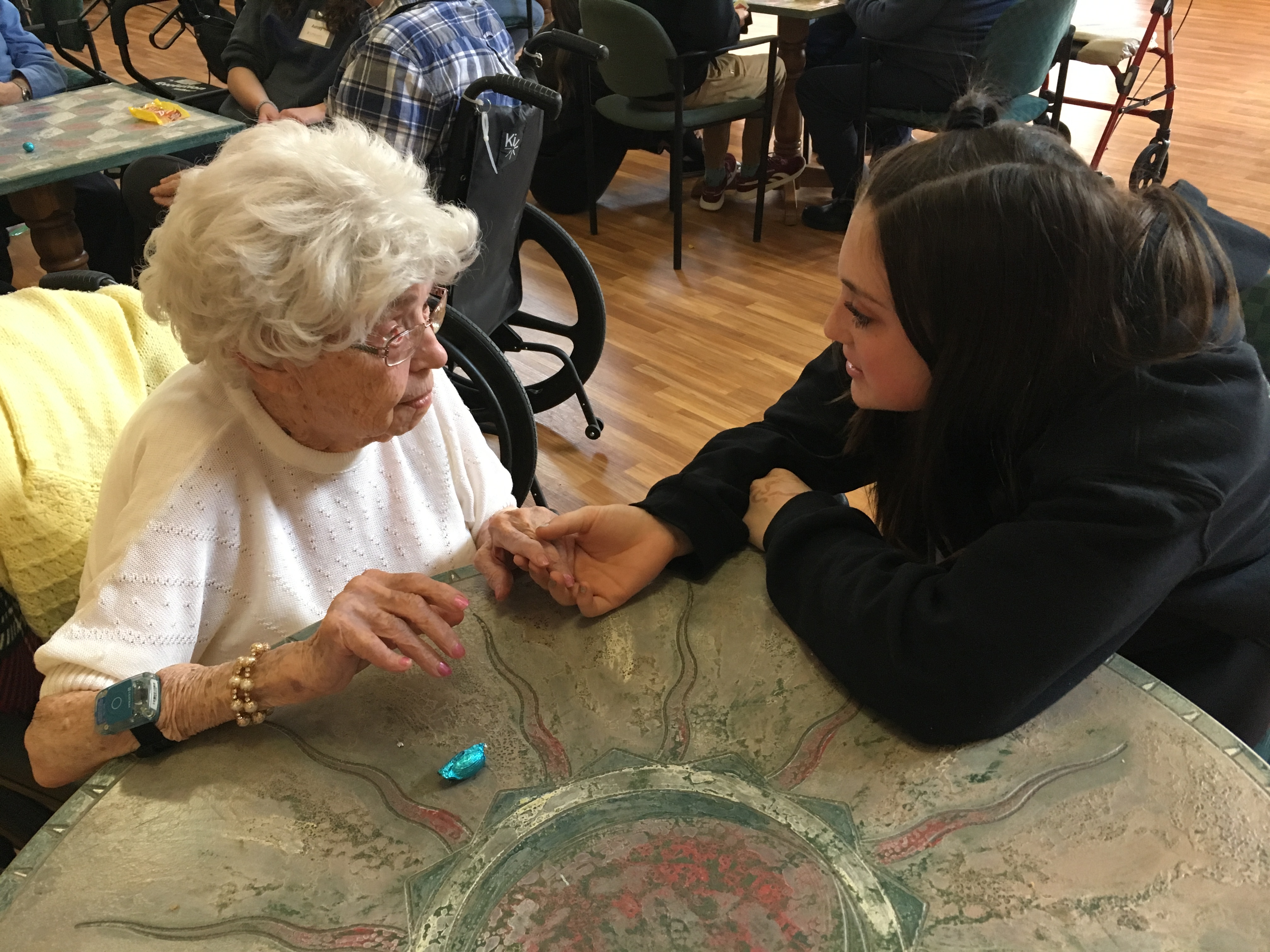 You can access the recording HERE.
The CORE Intergenerational Linkages Community of Practice Group hosted their first discussion forum on October 26, 2020. The Forum was facilitated by Crystal Corrigan, Wellness Partnerships & Innovation Specialist, Alberta Blue Cross, as well as Ruby Lecot, Executive Director, LINKages Society of Alberta. 
There were 40 participants from communities across Alberta, such as Barrhead, Beaumont, Camrose, Clairmont, Cochrane, Hinton, Lacome, Magrath, Medicine Hat, Nisku, Oyen, Rocky Mountain House, Sherwood Park, Spruce Grive, St. Albert, Sundre, Taber, and Vegerville. 
You can find attached to this resource a PDF copy of the presentation shared at the discussion forum. 
The facilitators shared information about intergenrational programming and we heard a number of moving stories from program participants and facilitators on the positive impact of these connections. The group also disucssed difference types of programming and how they have been adpated due to the pandemic. The facilitators invited participants to share their feedback on the session, as well as to to weigh in on future activities of the community of practice through this survey. 
Here are some of the resources and information shared at the session:
FUNDING OPPORTUNITY
Until November 4th, to support initiatives and programs like these, Alberta Blue Cross in partnership with Alberta Recreation and Parks Association and Communities ChooseWell are offering up to $5000 to support the social, mental, emotional and physical well-being of vulnerable populations in rural, remote and secondary communities across Alberta.

The application form can be found HERE.
Recommended Resources
To continue the conversation, we encourage you to become a CORE member of the CORE Intergenerational Linkages Community of Practice Group, which invites key facilitators and capacity builders to deepen engagement, build new ideas and connect those with a passion towards intergenerational relationship building and community development. By joining the CORE Intergenerational Linkages Community of Practice Group, you can share your feedback on the questions asked during the Discussion Forum through the Intergenerational Linkages Community of Practice Discussion Threads.

You can contact healthyaging@calgaryunitedway.org or Betty Good betty.good@link-ages.ca with any of your questions, comments, or suggestions.
Subject Area

Mental Health and Wellness
Social Connectedness / Social Isolation
Education, Recreation, & Arts
Ageism
Organizational Development
Funding Development

Audience

Service Providers (Non-profits, Community Organizations, Local government)
Government
Health Authorities
Funders
Caregivers, Seniors & Volunteers
Academics