A Prescription for Canada: Achieving Pharmacare for All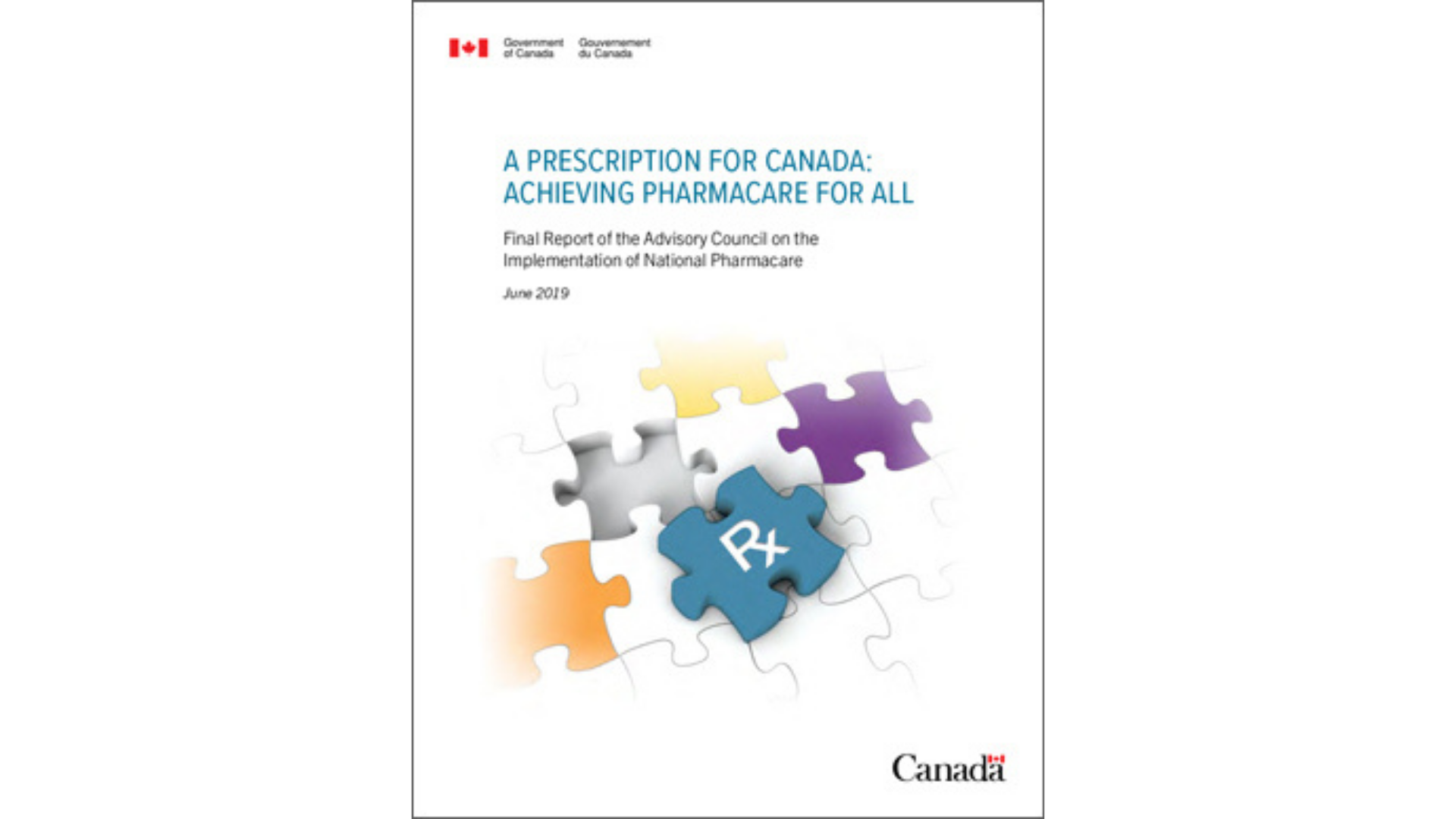 Final Report of the Advisory Council on the Implementation of National Pharmacare
Canadians spent $34 billion on prescription medicines in 2018. Drugs are the second biggest expenditure in health care, after hospitals. We spend even more on drugs than on doctors. On a per capita basis, only the United States and Switzerland pay more for prescription drugs. Yet for all that spending, there are huge gaps in coverage. One in five Canadians struggle to pay for their prescription medicines. Three million don't fill their prescriptions because they can't afford to. One million Canadians cut spending on food and heat to be able to afford their medicine. Many take out loans, even mortgage their homes. Sadly, far too many Canadians die prematurely or endure terrible suffering, illness or poor quality of life because modern medicines are out of reach for them.
This is unacceptable.
Medicines are a critical part of health care. They allow millions of Canadians to prevent and fight disease, manage chronic illness, ease pain and breathe better. Yet the way Canada manages and pays for this vital part of twenty-first century health care is critically flawed.
Canada is the only country in the world with universal health care that does not provide universal coverage for prescription drugs.
READ MORE HERE
By

Subject Area

Mental Health and Wellness
Information, Referral, & Advocacy

Audience

Service Providers (Non-profits, Community Organizations, Local government)
Government
Health Authorities
Caregivers, Seniors & Volunteers
Academics