A Portrait of Canadians Who Have Been Homeless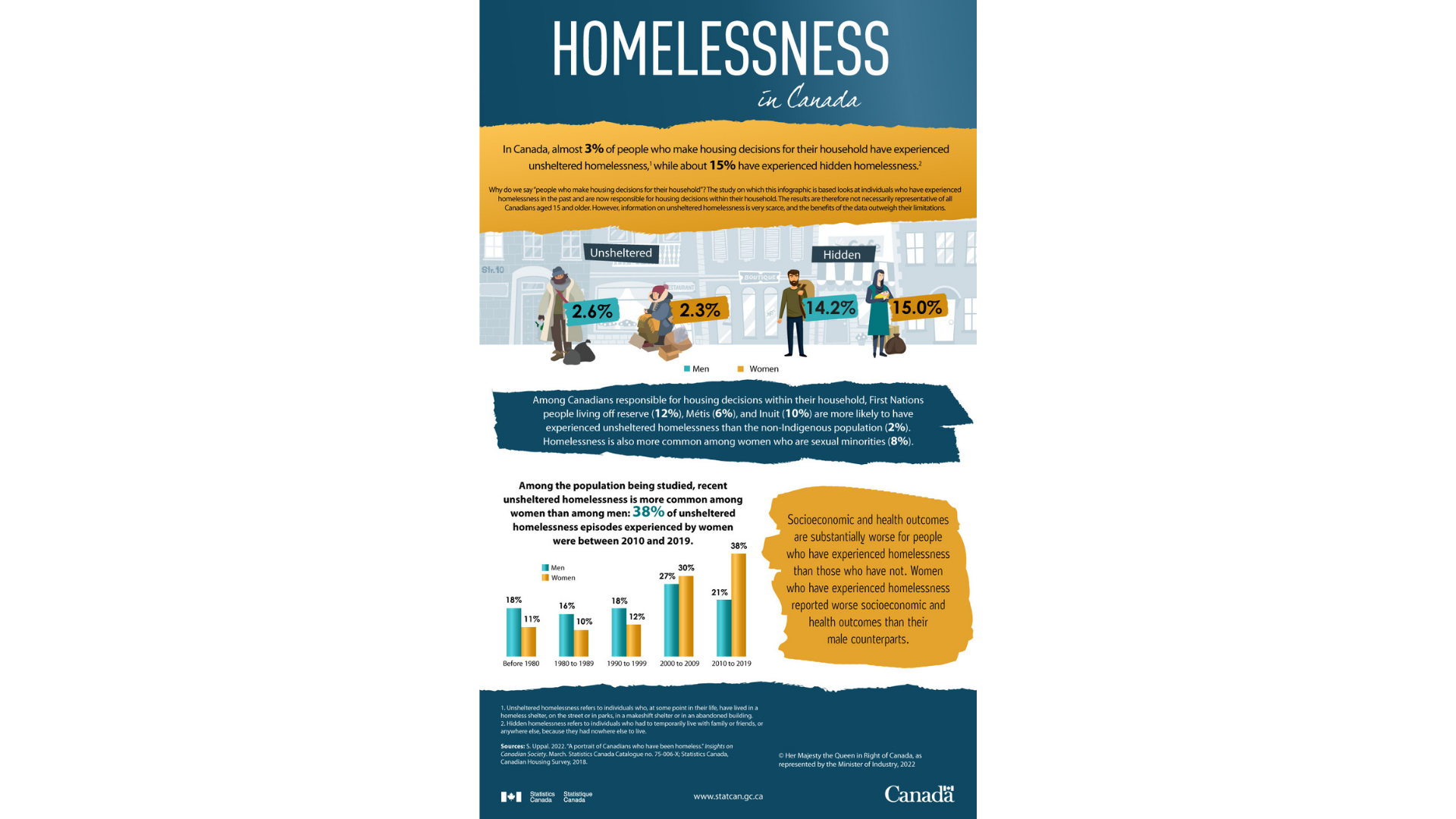 This study was funded by Women and Gender Equality Canada (WAGE).
Using data from the 2018 Canadian Housing Survey, this study first examines the characteristics of Canadians who, while they are now responsible for housing decisions within their household, had previously experienced unsheltered or hidden homelessness. The second objective is to examine the situations of those who experienced homelessness in the past, in terms of current housing characteristics and differences in economic and health status.
READ MORE HERE
By

Subject Area

Housing
Mental Health and Wellness
Safety, Security, Finances, & Personal Planning

Audience

Service Providers (Non-profits, Community Organizations, Local government)
Government
Health Authorities
Funders
Academics