Past Issues of the Positive Aging Newsletter Available in Multiple Languages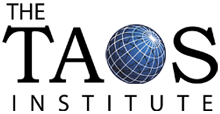 The future of the Taos Institute's free electronic newsletter, Positive Aging is uncertain with the passing of its founder Dr. Mary Gergen. However, past issues of the newsletter are available in multiple languages.
The newsletter's content challenges the view of aging as decline and provides resources for understanding aging a period of human development. Past issues of the newsletter in nine languages are available.
CBSS organizations may find the newsletter useful if clientele are seeking information about aging in other languages.
READ MORE HERE
By

Subject Area

Information, Referral, & Advocacy
Organizational Development

Audience

Service Providers (Non-profits, Community Organizations, Local government)
Health Authorities
Caregivers, Seniors & Volunteers
Academics