Money Matters: Workbook 4 - Ways to Save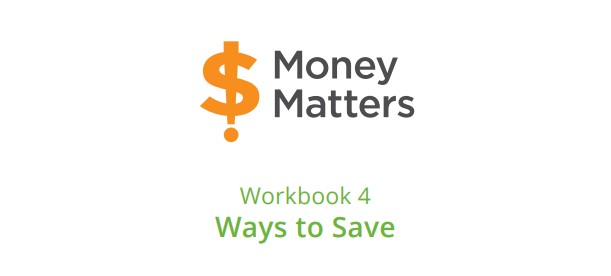 Money Matters is designed to help you take better care of yourself by taking better care of your money. We'll talk about how to manage your money online and in your daily life.
No matter who you are or what your situation is, it can be hard to think and talk openly about money. It can be hard even with people you know well. Be patient with yourself as you get started. As you learn more, you'll get better and better at managing your money. Then you may even begin to feel more comfortable.
When you feel good about your money management, you're less stressed. You have more energy for the things that are important to you.
What will you learn in this workbook?
Explore different ways to save for the future
Learn about interest and how it grows
Learn about ways to save for your child's education using a Registered Education Savings Plan (RESP)
Learn about how to save using a Tax-Free Savings Account (TFSA)
READ MORE HERE
By

Subject Area

Safety, Security, Finances, & Personal Planning
Information, Referral, & Advocacy

Audience

Service Providers (Non-profits, Community Organizations, Local government)
Caregivers, Seniors & Volunteers