Nominations: Minister's Seniors Service Awards (deadline November 15, 2023)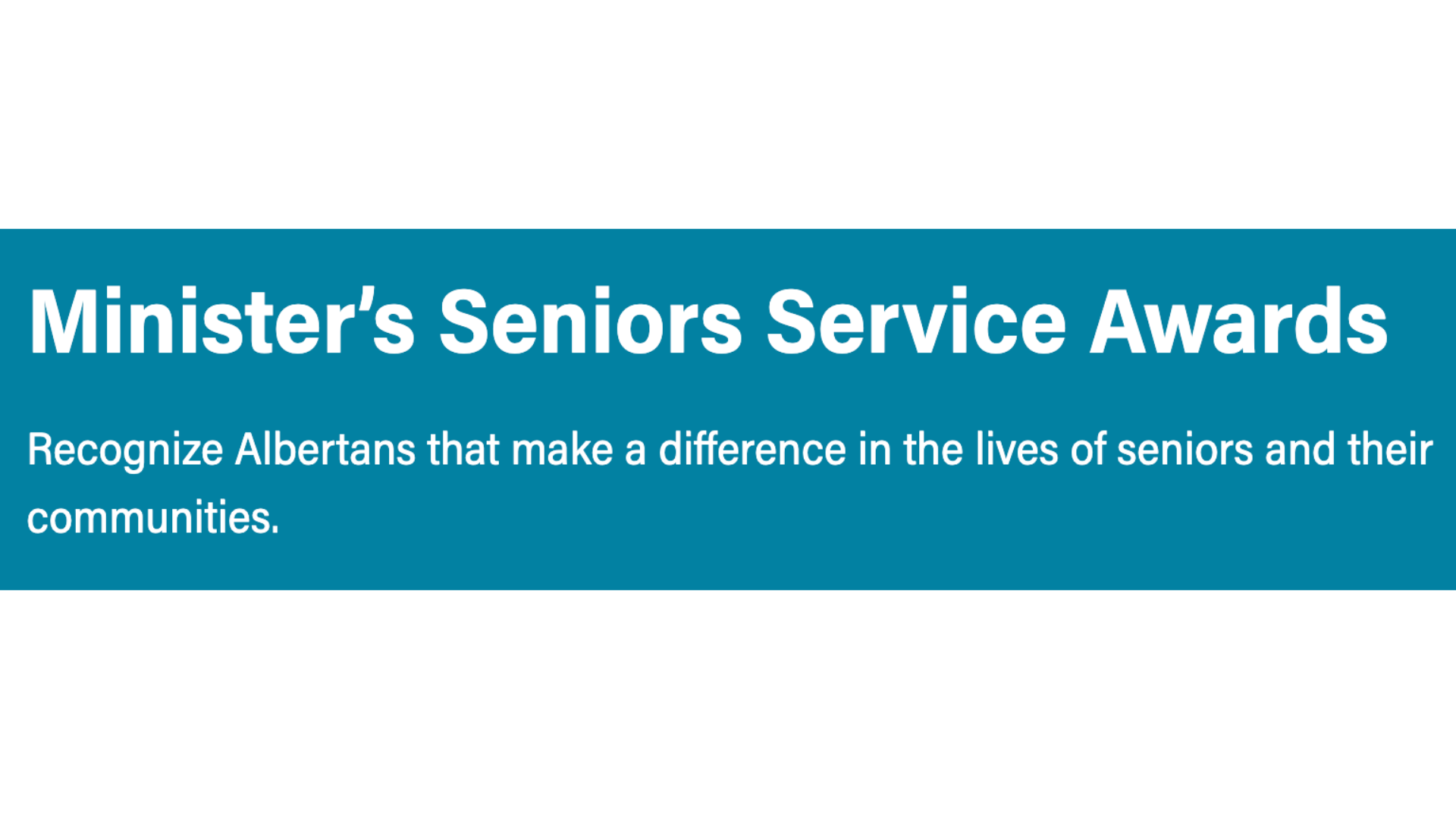 The Minister's Seniors Service Awards are now open and accepting nominations for individuals, nonprofit organizations, and businesses who serve seniors through their extraordinary work in volunteerism, philanthropy, innovation, or outstanding service. Since 1998, the Minister's Seniors Service Awards have celebrated Albertans that go the extra mile to support seniors and build strong Alberta communities.
It is so important for seniors to have the supports and services they need to live healthy, happy lives in the community of their choice. From sharing messages of hope with isolated seniors, to making our communities more accessible, countless people, groups and businesses do this work day in and day out. We all know someone who is deserving of an award. They are the doers, the caregivers, the dreamers.
They are in your community, your workplace, and your family. Between now and November 15, 2023, take a moment to consider their contributions – big or small – and nominate them for a Minister's Seniors Service Award.
The deadline to submit nominations is November 15. It is easy to submit a nomination either online, or by email using the fillable form in the nomination booklet.
For more information about the Minister's Seniors Service Awards and to nominate an outstanding Albertan, please visit alberta.ca/MSSA.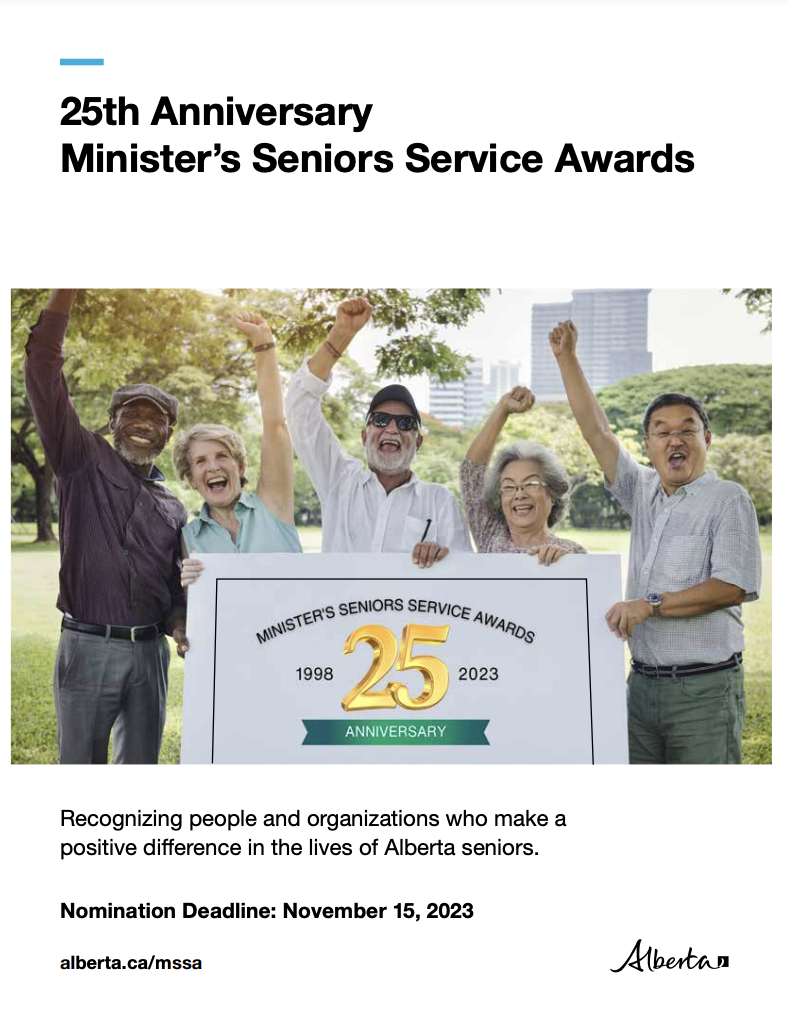 Subject Area

Leadership, Training, Coaching, Mentoring

Audience

Academics
Funders
Service Providers (Non-profits, Community Organizations, Local government)
Government (Politicians, Policy Makers) and Health Authorities
Caregivers, Seniors & Volunteers
Health Authorities
Government

Category

Success Stories
Leadership & Development
Impact Stories
Best Practices