Literature Review: Decolonizing Research Ethics Using Indigenous Knowledges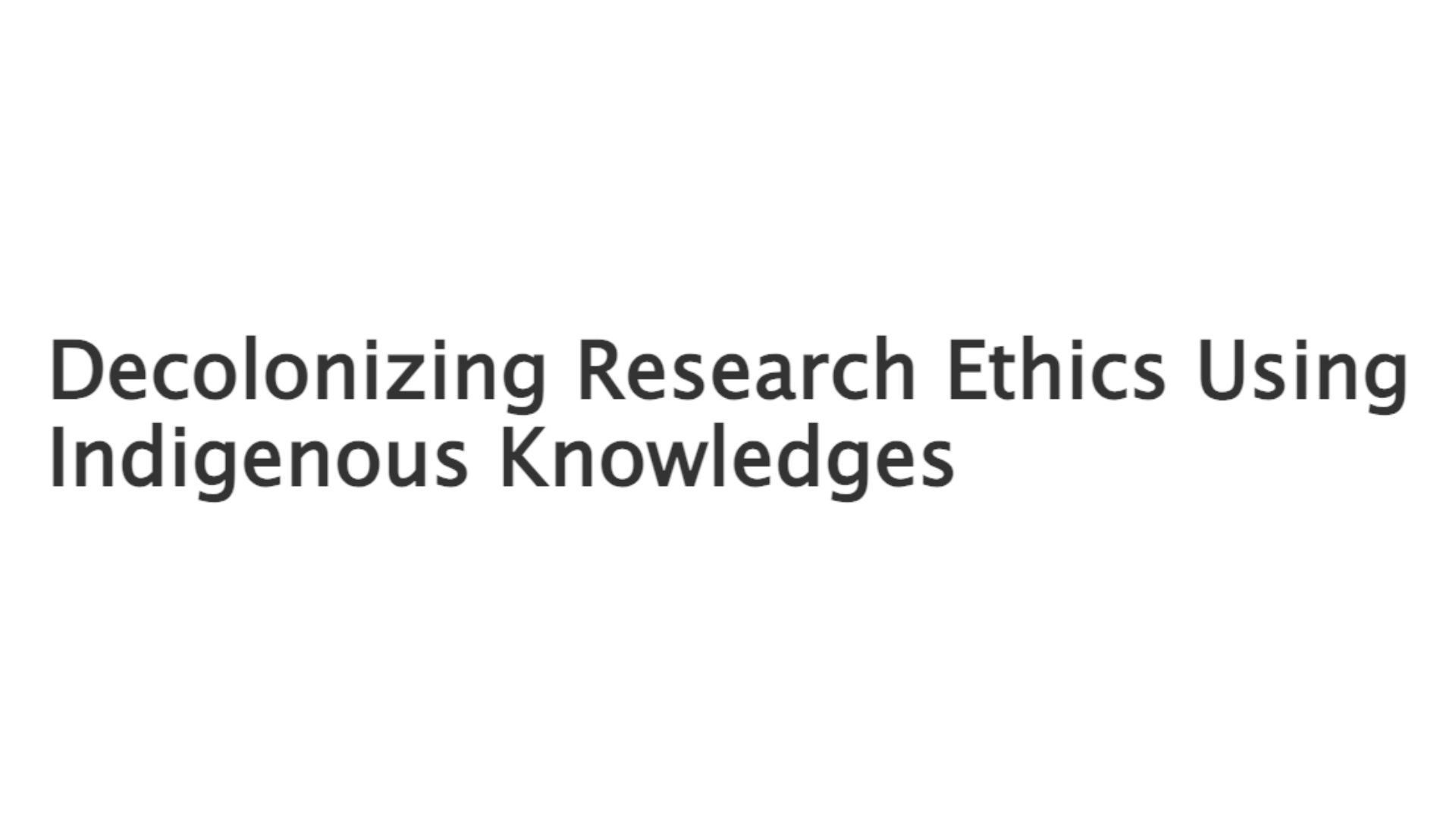 Research involving Indigenous Peoples often results in little or no benefit to the communities involved and, in many instances, is still causing harm. To ensure such research is safe and beneficial to the communities involved, current research practices need to undergo fundamental changes.
To that end, we conducted a literature review and consulted with Indigenous researchers, communities, and Elders to better understand how research on Indigenous communities needs to change. In this blog, we outline what we heard through this process and provide recommendations for conducting research involving and impacting Indigenous Peoples so that it is safe and beneficial. 
Subject Area

Indigenous Peoples and Indigenous Relations
Social Connectedness / Social Isolation
Non-profit / Charitable sector
Organizational Development

Audience

Academics
Funders
Government (Politicians, Policy Makers) and Health Authorities
Service Providers (Non-profits, Community Organizations, Local government)
Government
Health Authorities

Category

First Nations/Aboriginal Communities
Research & Evidence
Research & Reports
Best Practices
Evidence-based & emerging practices
Other Topics
Organizational development