Intergenerational Programming Toolkit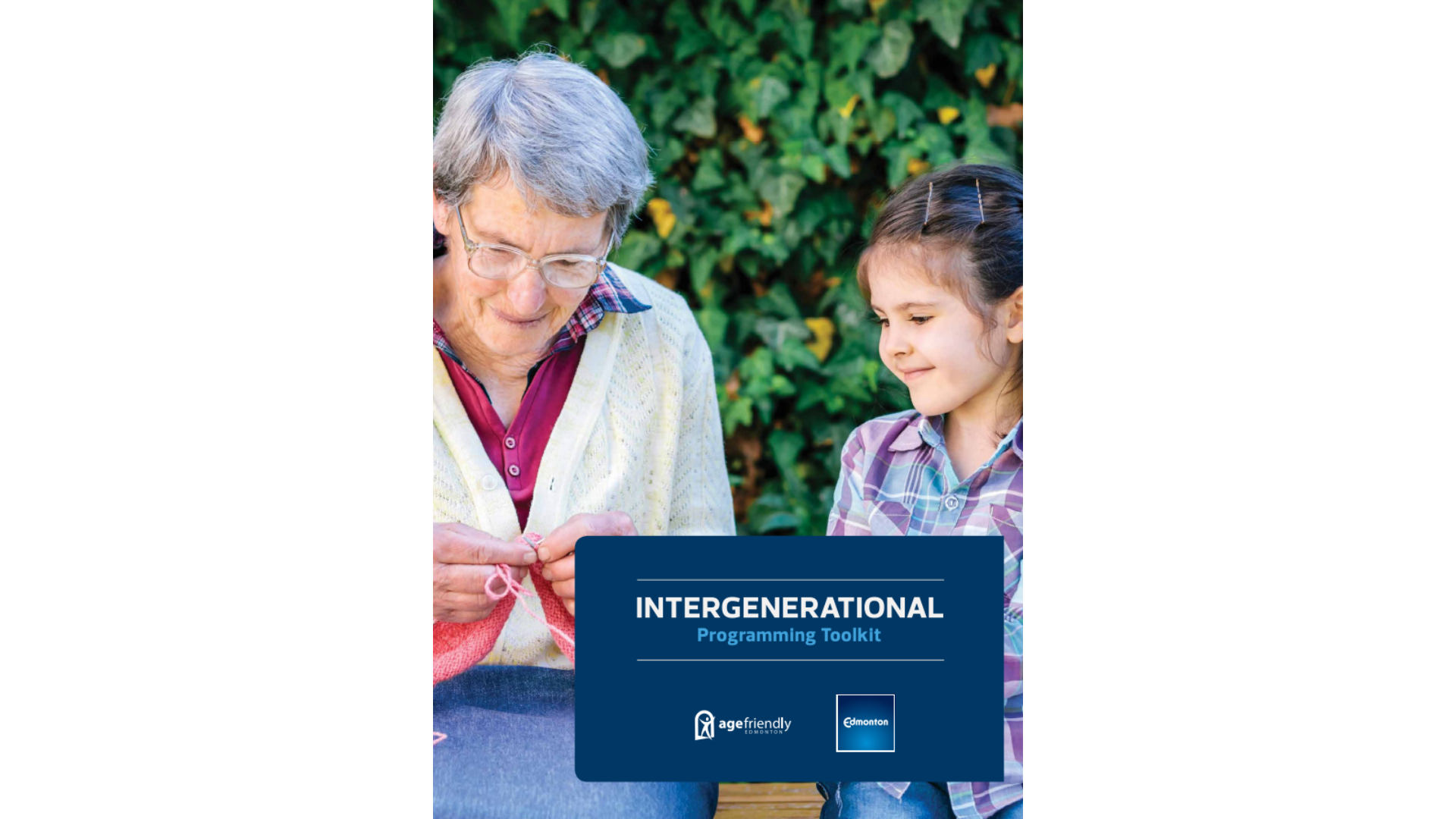 Introduction
The City of Edmonton is committed to building an inclusive city for all ages. This toolkit, and accompanying resource guide, was designed to assist organizations in the planning and implementation of intergenerational programs. Intergenerational programming provides opportunities for generations to socialize, learn and grow together. By developing intergenerational programming in our communities, and connecting citizens across generations, we hope to achieve our vision of a truly age friendly city.
What is intergenerational programming?
Intergenerational programming provides an opportunity to connect children, youth, adults and seniors. Participants come together to share, learn and engage with each other. Intergenerational programming can take a variety of shapes and forms – from a single event to weekly scheduled activities.
By

Age Friendly Edmonton, City of Edmonton

Subject Area

Intergenerational initiatives
Education, Recreation, & Arts
Social Connectedness / Social Isolation
Ageism
Non-profit / Charitable sector
Age-friendly Communities
Mental Health and Wellness
Organizational Development

Audience

Service Providers (Non-profits, Community Organizations, Local government)
Caregivers, Seniors & Volunteers
Funders
Government (Politicians, Policy Makers) and Health Authorities

Category

Best Practices
Evidence-based & emerging practices
Organizational development
Toolkits
Mentorship & Coaching
Leadership & Development