Innovations In Social Prescribing: The Role of Housing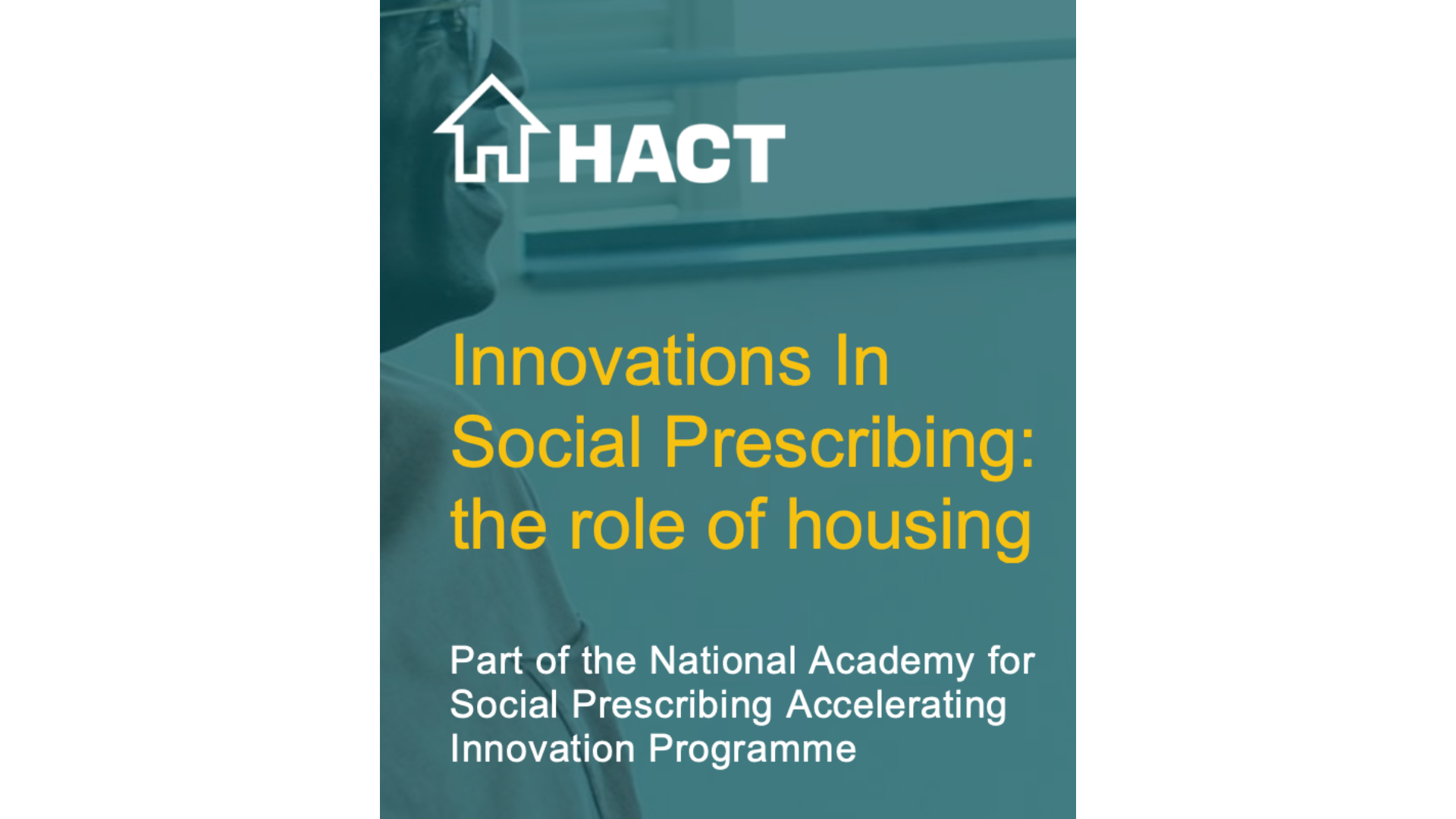 Our health and wellbeing is impacted by all parts of our lives – our work and income, our connections with our friends, families and neighbours, our places and communities and most importantly our homes. Social Prescribing recognises that connecting people to communitybased support and social activities can have a huge impact on helping them feel in control of their lives and improves their health and wellbeing.
Social Prescribing relies on an ecosystem of connectors (often Link Workers in primary care), community groups, and specialist charities to support people's health and wellbeing, Social landlords are a key part of this patchwork of local provision and support.
Across the UK social landlords provide over 5 million homes to people of all ages. They house and support those on low incomes, people who have experienced homelessness, people with disabilities and long-term physical and mental health conditions, and those needing additional care and support as they age. People from Black, Asian, and Minority Ethnic backgrounds are also far more likely to live in social housing and often experience some of the worst health inequalities.
Social housing organisations play a huge role in supporting places to thrive. They are major investors in community-based support and programmes, not only for their tenants but for whole communities. They provide the majority of specialist and supported housing, and work extensively in partnership with other voluntary and community organisations.
This is why it was important that the National Academy of Social Prescribing, HACT and the Housing Learning and Improvement Network came together to explore how we could accelerate collaboration between social housing and the social prescribing community. We already knew that there was great work going on that was building on the strengths of local partners. We wanted to inspire others and spread this practice more widely and unlock the many opportunities that exist for our communities.
This report outlines our first steps in building this awareness and connection. It demonstrates what can be done and what more is needed to connect and support local partnerships between housing and social prescribing services.
At a time when people and communities feel even more under pressure, when our health services and our housing system are under strain, and the cost-of-living crisis deepens the health inequalities in our communities, it is through collaboration that we will find strength and build the support that is needed to enable each other to thrive.
Subject Area

Housing
General Health and Wellness
Social Connectedness / Social Isolation
Safety, Security, Finances, & Personal Planning
Intercultural/Interfaith/Interlingual; Immigrants, Refugees, and Other Newcomers

Audience

Academics
Funders
Government (Politicians, Policy Makers) and Health Authorities
Service Providers (Non-profits, Community Organizations, Local government)
Caregivers, Seniors & Volunteers

Category

Research & Reports
Best Practices
Evidence-based & emerging practices
Policy, Planning, & Procedures