How To Support Women of Colour in the Workplace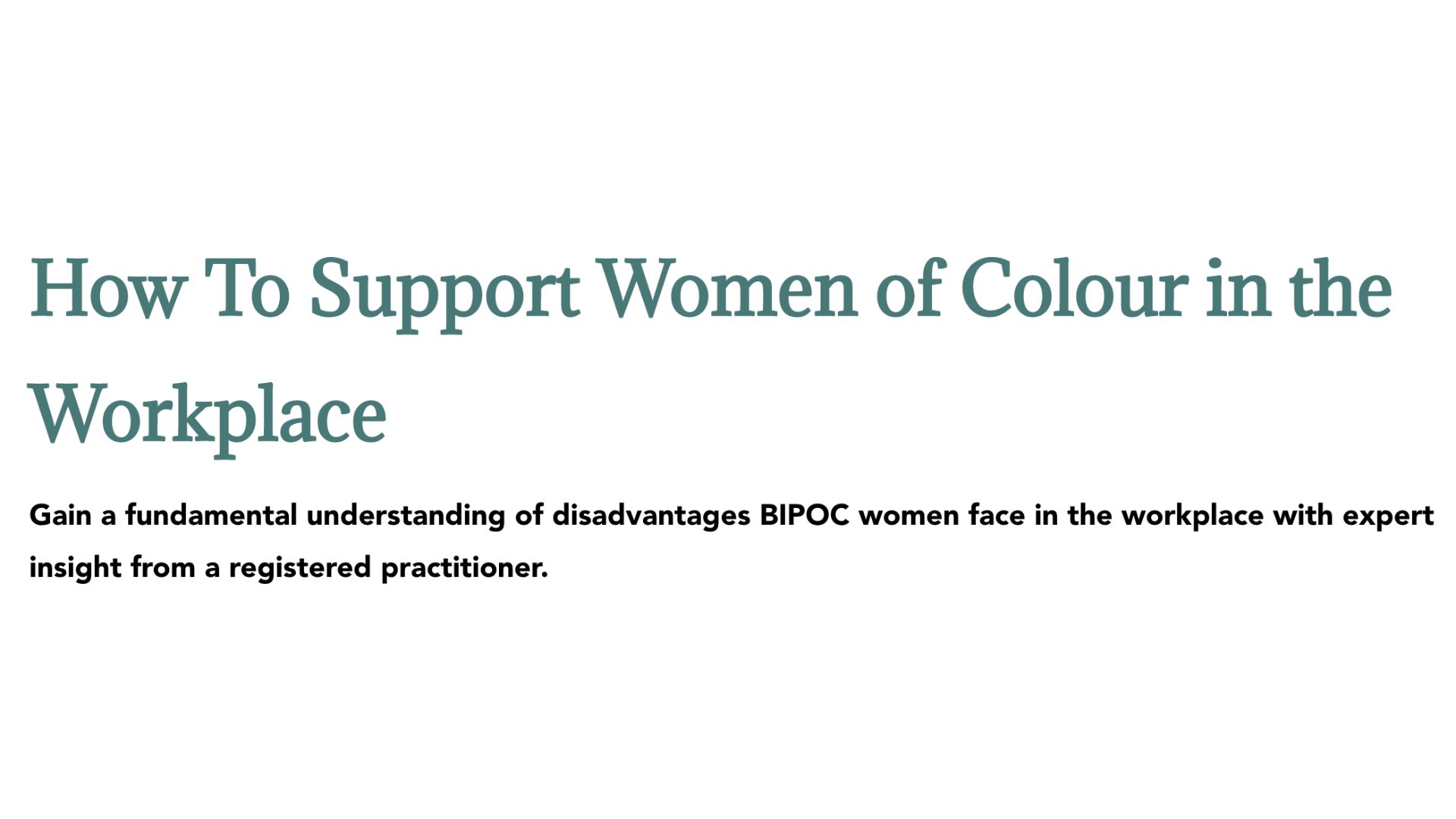 Women still face unique challenges in the workplace today. However, being a woman of colour (WOC) adds another layer of disadvantage that can make it even more challenging to succeed at work.
It's time we recognize the systemic barriers standing in the way for WOC. In this article, we'll explore why it can be more difficult for WOC to succeed in the workplace and how we can come together to support them in the face of injustice, inequity and bias.
By

Mackenzie Patterson, Room for Her

Subject Area

Mental Health and Wellness
Social Connectedness / Social Isolation
Organizational Development

Category

Organizational development