Household Food Insecurity in Canada 2021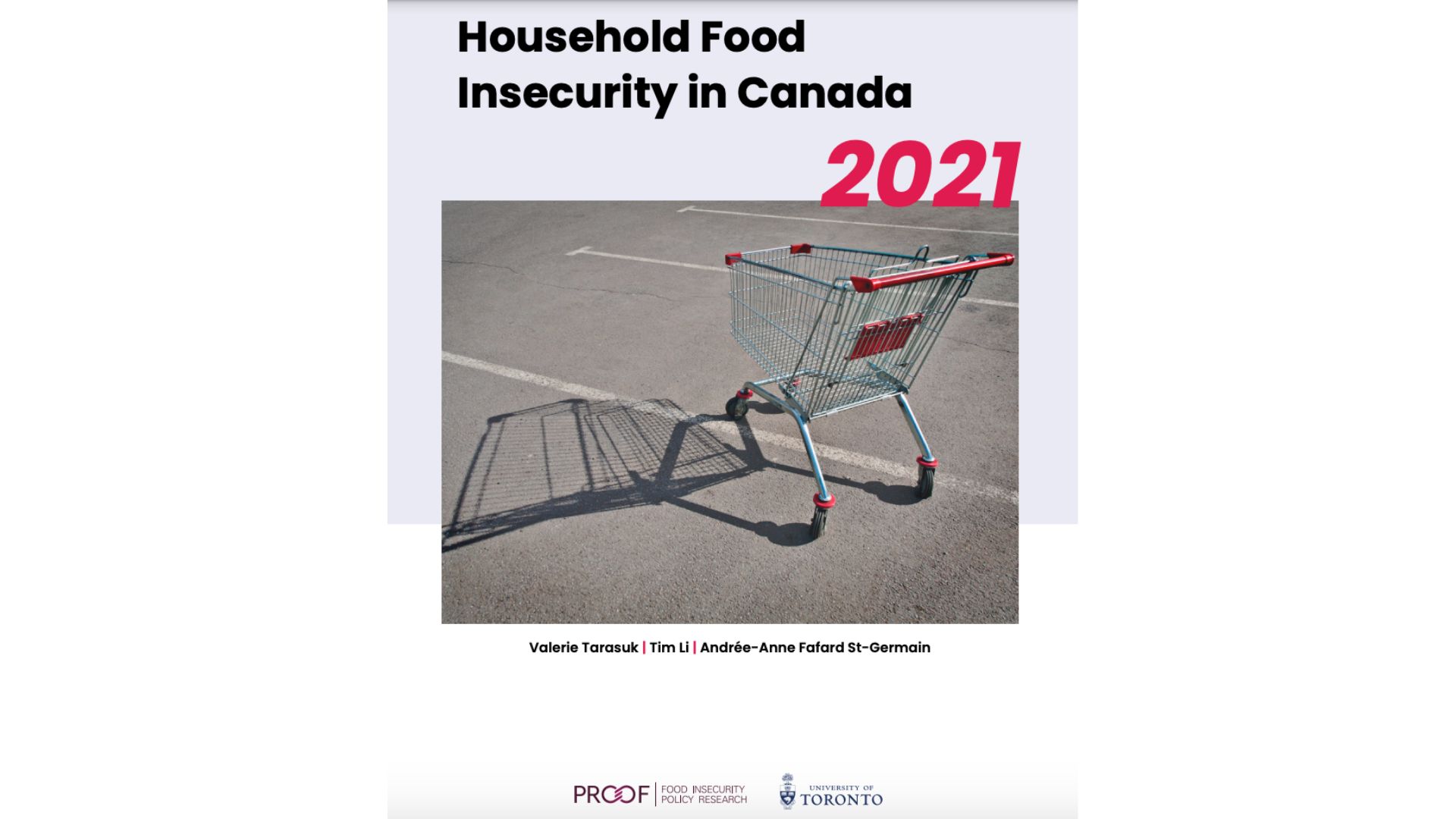 Drawing on data for 54,000 households from Statistics Canada's Canadian Income Survey (CIS) conducted in 2021, we found a disturbingly high rate of household food insecurity. By food insecurity we mean inadequate or insecure access to food due to financial constraints.
The prevalence of household food insecurity in Canada matters because food insecurity is such a potent social determinant of health. Food-insecure people are much more likely than others to suffer from chronic physical and mental health problems and infectious and noncommunicable diseases.
In 2021, 15.9% of households in the ten provinces experienced some level of food insecurity in the previous 12 months. That amounts to 5.8 million people, including almost 1.4 million children under the age of 18, living in food-insecure households. These estimates do not even include people living in the territories or on Indigenous reserves, who are known to experience high vulnerability to food insecurity.
This high rate of household food insecurity has persisted through the past three years, with little change from 2019 to 2021. Despite the systematic monitoring of food insecurity since 2005, this problem has not gotten any better. 
Subject Area

Food Security and Nutritional Supports
Food & Nutritional Support
Rural and Remote Communities

Audience

Academics
Funders
Government (Politicians, Policy Makers) and Health Authorities
Service Providers (Non-profits, Community Organizations, Local government)

Category

Research & Evidence
Research & Reports
Policy, Planning, & Procedures
Evidence-based & emerging practices