Input: Help Improve the Alberta.ca Website for Charitable and Non-profit Organizations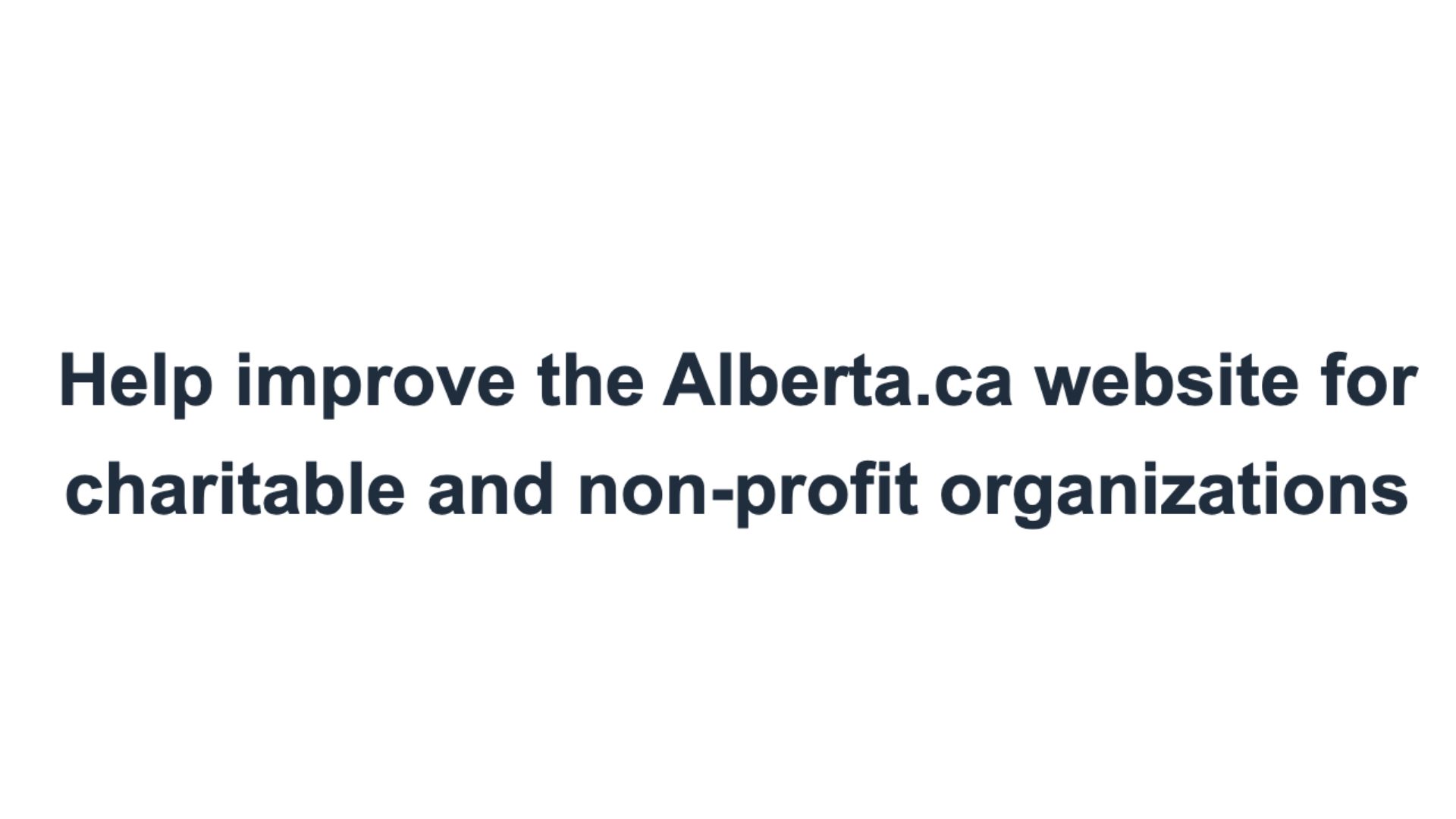 The Ministry of Arts, Culture, and Status of Women are conducting one-on-one interviews to better understand how people use the charitable and non-profit organizations section of the Alberta.ca website. With your help, we hope to better understand any problems people are having and how they might be solved. We will also be asking for your feedback on new design ideas, content, and features.
Sessions are completed from home and last no more than 60 minutes. A desktop, laptop, tablet or mobile phone with a web browser and audio capabilities (microphone or webcam) is required to participate.
In order to say thank you to the individuals who have volunteered their time we are offering a $50 Amazon gift certificate.
If you are interested in participating, please complete this survey to see if you are eligible for this research. If you are selected, you will receive an email from our researchers. Please note, not all those who are eligible will be selected.
https://extranet.gov.ab.ca/opinio6//s?s=60584
Thank you on behalf of the Ministry of Arts, Culture, and Status of Women.
Subject Area

Organizational Development
Funding Development
Non-profit / Charitable sector

Audience

Service Providers (Non-profits, Community Organizations, Local government)

Category

Organizational development
Best Practices