Healthy Homes & Healthy Communities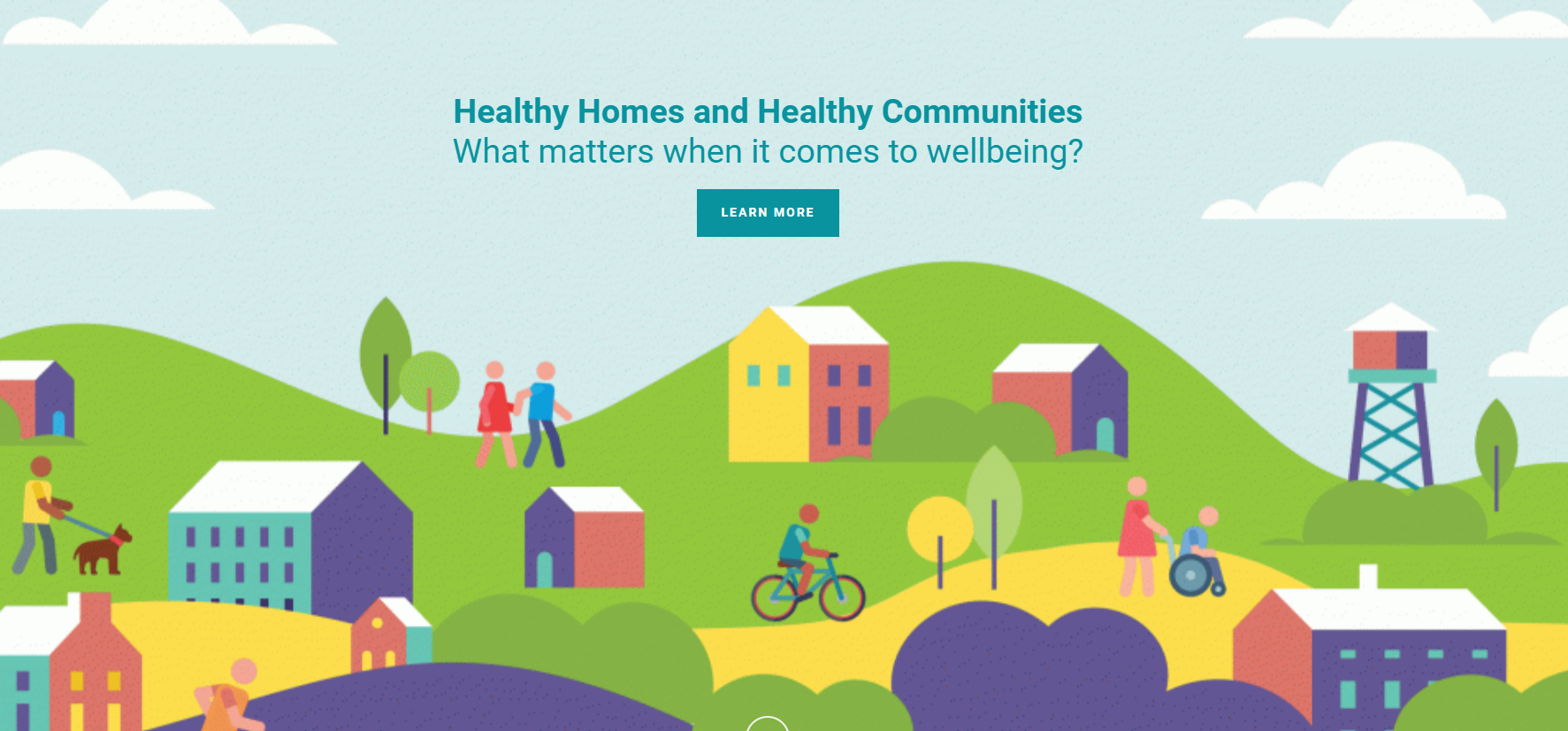 The Centre for Healthy Communities, School of Public Health at the University at the of Alberta is pleased to share that the Healthy Homes & Healthy Communities website is now live at www.healthycommunitiesathome.ca. Please feel free to share the website widely within your networks. 
 
Within its current scope, the website is meant to support stakeholders in developing a common language and knowledge about key factors that support healthy communities and homes in Alberta under nine key factors:
Child- and Age-Friendliness
Healthy Homes
Neighbourhood Design
Social Environment
Housing
Transportation
Food Environment
Natural Environment
Economic Development
This website was developed through scientific and practice-based evidence and through the input of many individuals from a diverse range of organizations, all of whom are intended audiences for this website. These included:
Real estate professionals
Urban and rural planners
Land developers
Researchers
Municipal representatives
Community organizations
Social services organizations
Health services representatives
Public health representatives
Consumers
In 2021 a literature review was completed to understand what evidence-informed resources and recommendations are currently available to support healthy home- and healthy community-related decision making. The findings were published in the report, Healthy homes and healthy communities in a post-COVID Alberta: What Canadian resources and recommendations exist?
With future additional resources and funding, the CHC aims to continue to build this website over the coming years, adding new up-to-date information as it becomes available, examples to support and inspire, resources for communities, and interactive media (e.g., podcasts, videos, learning modules). 
  
For questions about the project or the website, please contact the Centre for Healthy Communities at healthy.communities@ualberta.ca 
READ MORE HERE
Website Link
---
By

Subject Area

Housing
Transportation
Mental Health and Wellness
Social Connectedness / Social Isolation

Audience

Service Providers (Non-profits, Community Organizations, Local government)
Government
Health Authorities
Funders
Academics