COVID-19: Impacts for LGBTIQ Communities and Implications for Services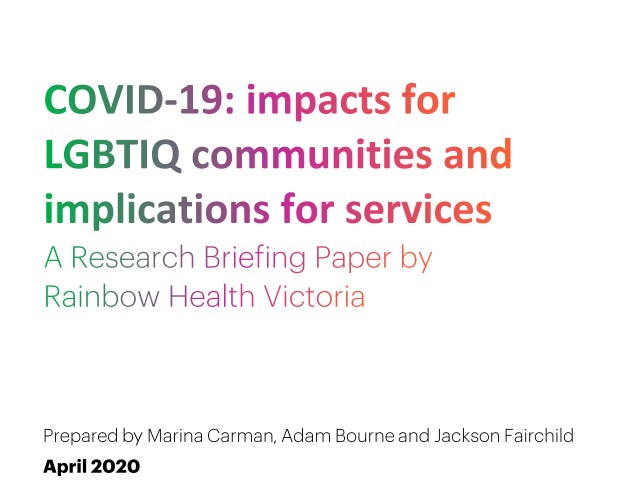 Beyond the immediate impact on health, the social and economic consequences of COVID-19 are far-reaching and leave no one untouched. Media commentary and policy responses have so far focused on the mental health impacts of social distancing and concerns about an increase in family violence - issues which affect all communities, but perhaps some more so than others.
In this briefing paper, we aim to summarize current research knowledge that may be relevant to understanding how COVID-19 might impact on lesbian, gat, bisexual, transgender, intersex and queer (LGBTIQ) health and wellbeing. The key issues presented here are relevant for all those commissioning, coordinating or delivering health or community services in the current context.
READ MORE HERE
By

Subject Area

Mental Health and Wellness
Safety, Security, Finances, & Personal Planning
Information, Referral, & Advocacy

Audience

Service Providers (Non-profits, Community Organizations, Local government)
Government
Health Authorities
Academics