COVID-19 and the Digital Divide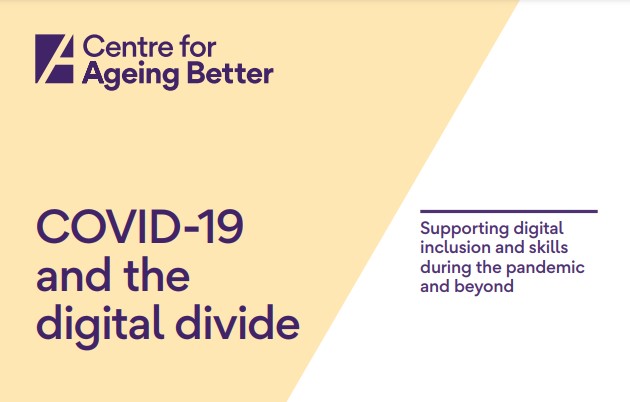 Before the COVID-19 pandemic, people without access to the internet were already at a significant disadvantage in terms of seeking job opportunities, accessing financial support, ordering online, and connecting with organisations.
The pandemic has dramatically exacerbated this situation. Many people, for the first time, have increasingly had to rely on the internet and digital devices to access support, get things done and to participate more fully in society. This digital inequality can be particularly seen for those in mid to later life, with ONS data (2020) highlighting that prior to the pandemic, 32% of those who had never or not recently used the internet were aged between 50 and 69 (over 1 million individuals).
As a response to this challenging context, the Centre for Ageing Better commissioned Citizens Online, a digital skills and inclusion charity, to conduct a research project to understand more about the effect of COVID-19 on digital skills and usage. The research was conducted with a range of organisations, local authorities, and people aged 50-70.
READ MORE HERE
By

Subject Area

Social Connectedness / Social Isolation
Information, Referral, & Advocacy

Audience

Service Providers (Non-profits, Community Organizations, Local government)
Government