Resources to communicate about aging and ageism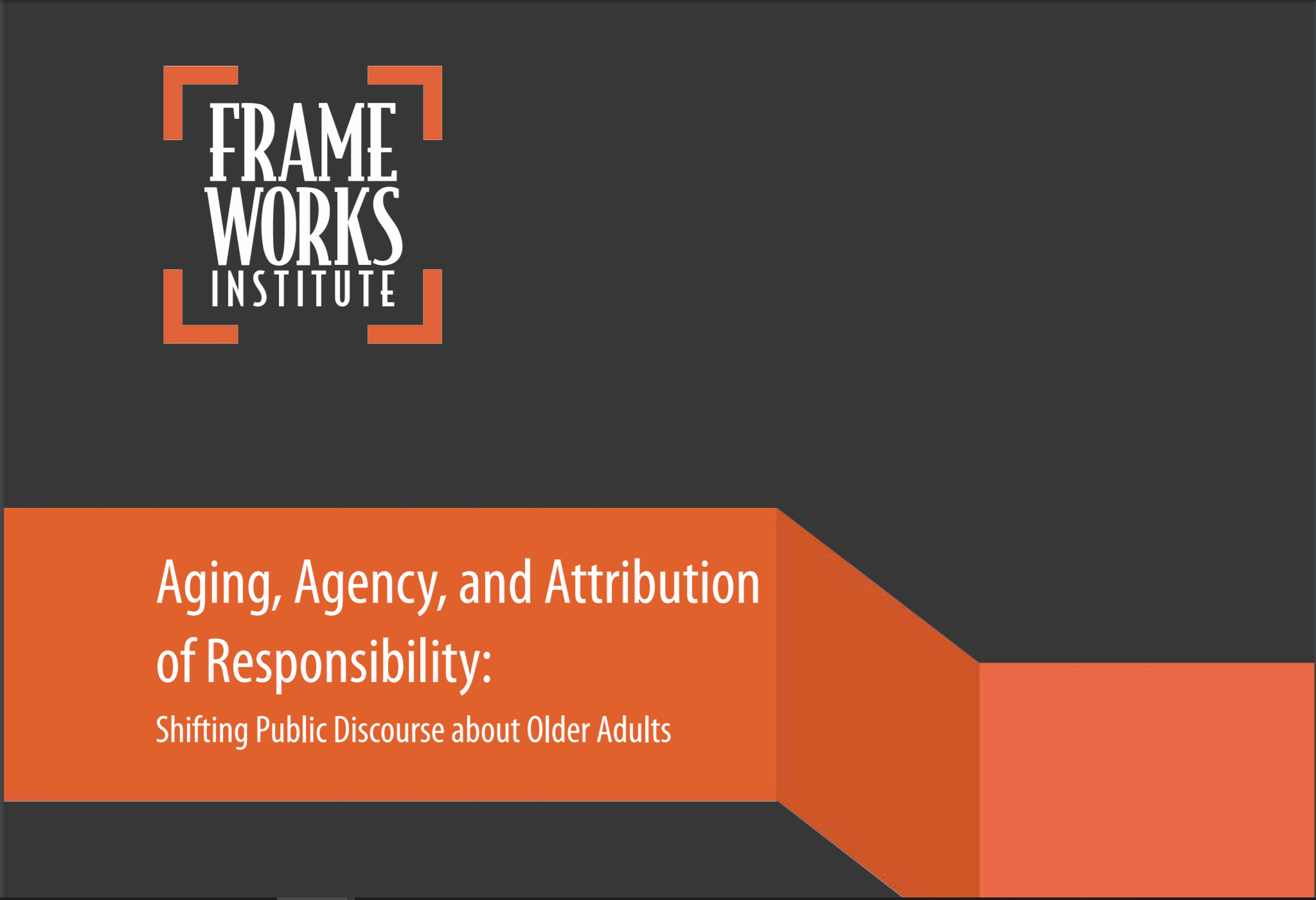 The Frameworks Institute applies social science methods to study how people understand social issues—and how best to "frame" or communicate about them. Frameworks helps shape effective communications and offers excellent, evidence-based resources that can help address negative attitudes toward aging. This research offers powerful ways to shift thinking about aging and older people.
People are living longer, healthier lives. But ageism stops us from adapting our society to that reality. Some ways of countering ageism don't work the way we expect. "Super senior" stories featuring tremendous late-life accomplishments do more harm than good. Comparing ageism to racism or sexism also backfires. It leads people to think that ageism isn't as serious as these other forms of discrimination.
Explore the narratives that help push for age-friendly policy and confront ageism.
Website Link
---
By

Subject Area

Social Connectedness / Social Isolation
Ageism
Organizational Development

Audience

Service Providers (Non-profits, Community Organizations, Local government)
Government
Health Authorities
Caregivers, Seniors & Volunteers
Academics