Canada's Charitable Sector: What to Expect in 2022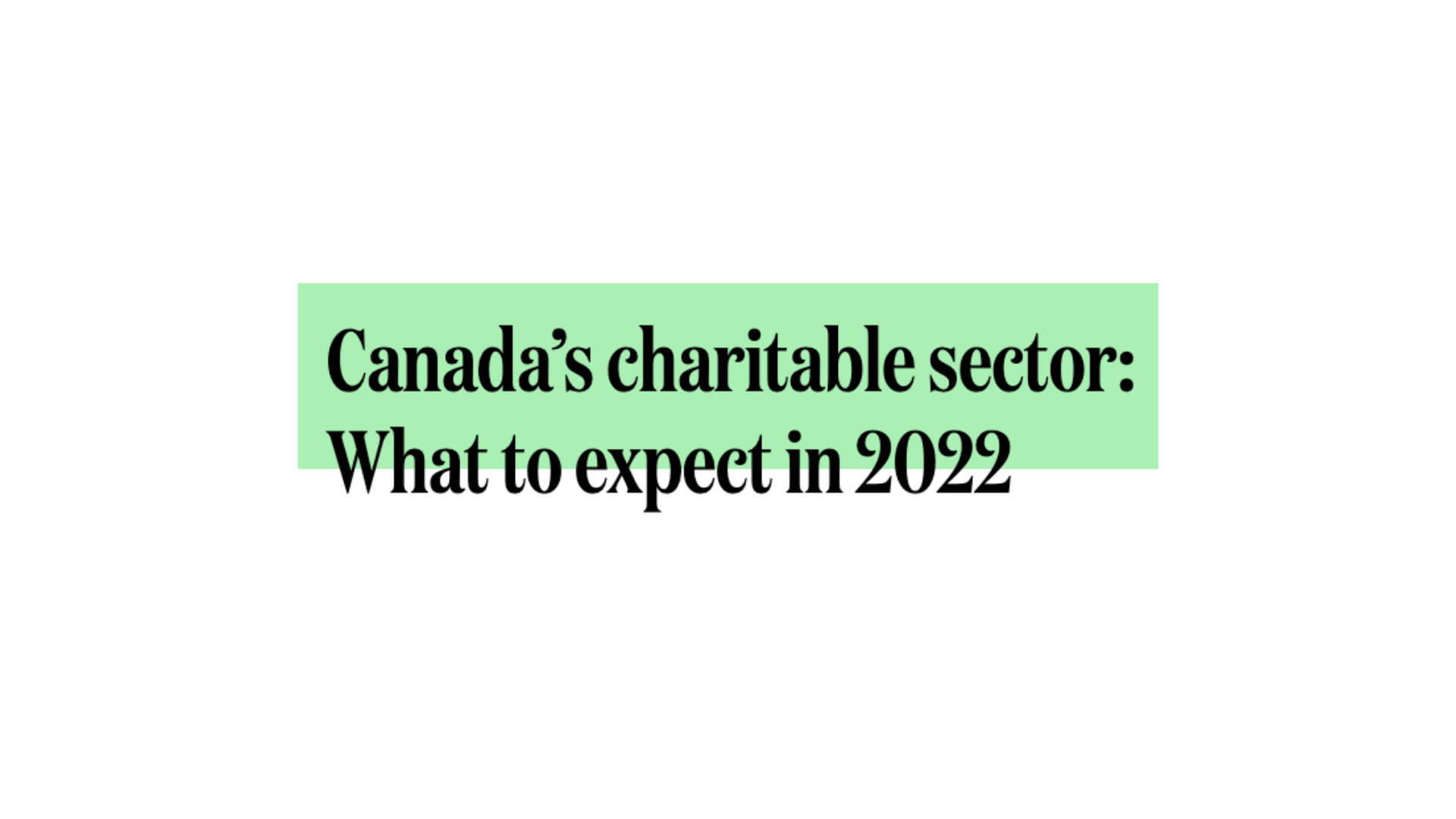 The year to come may well be another volatile one, as the world adapts to the emergence of the Omicron variant of COVID-19 and pandemic-related uncertainty has once again placed itself at the forefront of many organizations' agendas. Once again, instability related to funding, personnel, and even the ability to operate are looming concerns.
At the same time the sector faces operational changes, it's facing growing pressure for concrete action on huge societal issues that aren't going away: from the climate crisis to reconciliation and racial justice, and how those issues tie into everything from investing and the rules around non-qualified donees.
READ MORE HERE
By

Subject Area

Information, Referral, & Advocacy
Organizational Development
Funding Development

Audience

Service Providers (Non-profits, Community Organizations, Local government)
Government
Funders