Building the Cybersecurity and Resilience of Canada's Nonprofit Sector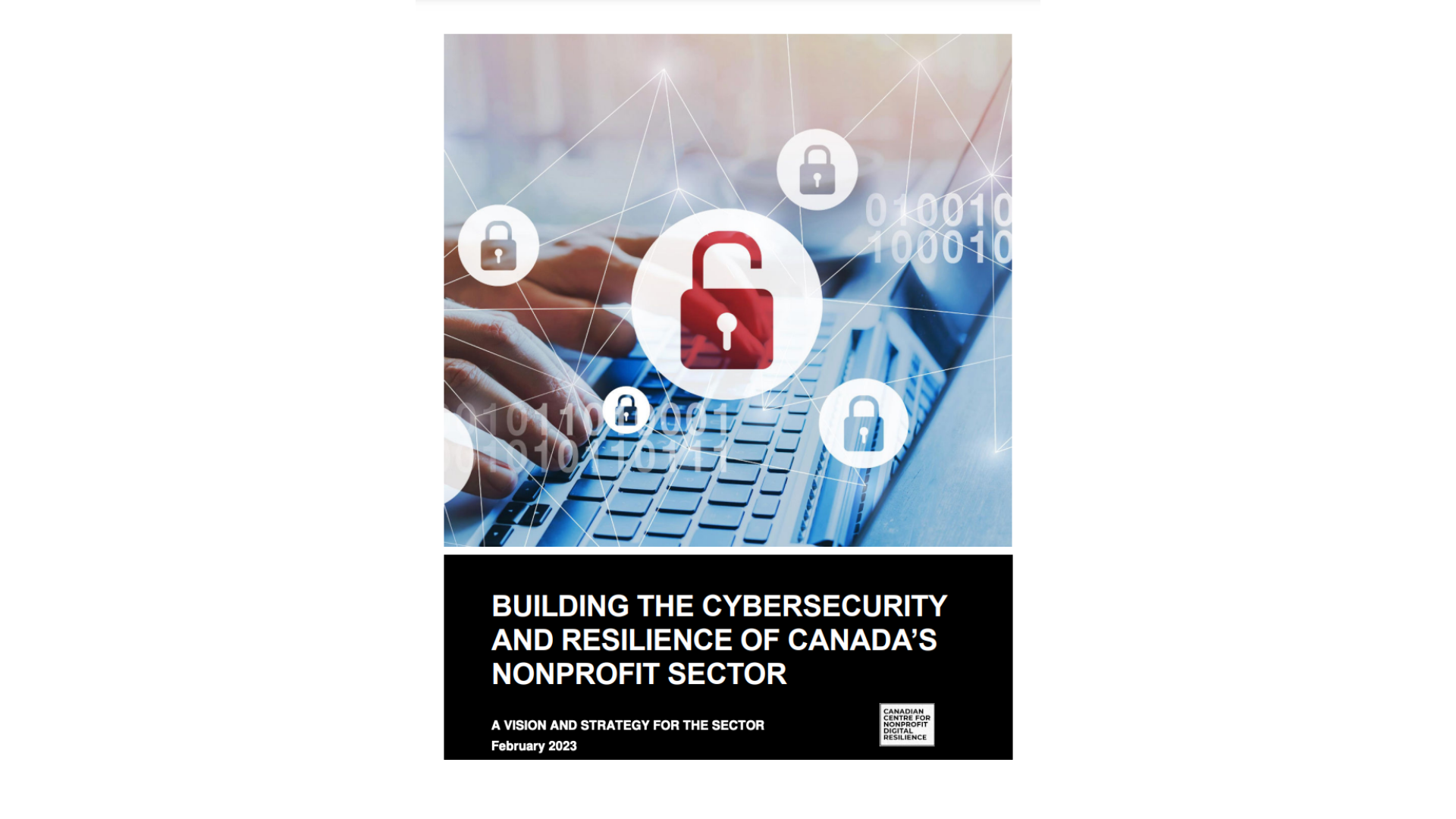 The Canadian Centre for Nonprofit Digital Resilience convened a Working Group focused on Building the Cybersecurity and Resilience of Canada's Nonprofit Sector. This document captures the knowledge and insights of the working group participants as well as the many sector stakeholders who offered feedback on drafts.
In nonprofit organizations, skillful use of technology combined with strong digital leadership can multiply impact. Nonprofits use technology to improve reach and accessibility, provide higher quality services, engage more effectively with donors and supporters, and achieve better outcomes from better data.
Technology adoption brings real benefits, but also risks. These are real risks that can hinder an organization's ability to serve its community. They include operational, financial, legal, and reputational risks with devastating outcomes.
Nonprofits face many of the same cybersecurity threats as other Canadian organizations. Attacks from malicious actors take multiple forms, including ransomware attacks, phishing attacks, and data breaches. Other threats, including accidental or natural hazards (e.g. fires, floods), can put digital information and systems at risk.
Nonprofits often adopt systems, software, and automated processes without fully understanding the risks. And an organization's ability to identify, assess and mitigate risks is often hindered by other constraints including time, expertise, and funding. 
By

Canadian Centre for Nonprofit Digital Resilience

Subject Area

Non-profit / Charitable sector
Organizational Development
Technology

Audience

Funders
Service Providers (Non-profits, Community Organizations, Local government)

Category

CBSS Supports & Services
Organizational development
Policy, Planning, & Procedures
Leadership & Development