Breaking Barriers: A Conversation About Mental Health and Women of Colour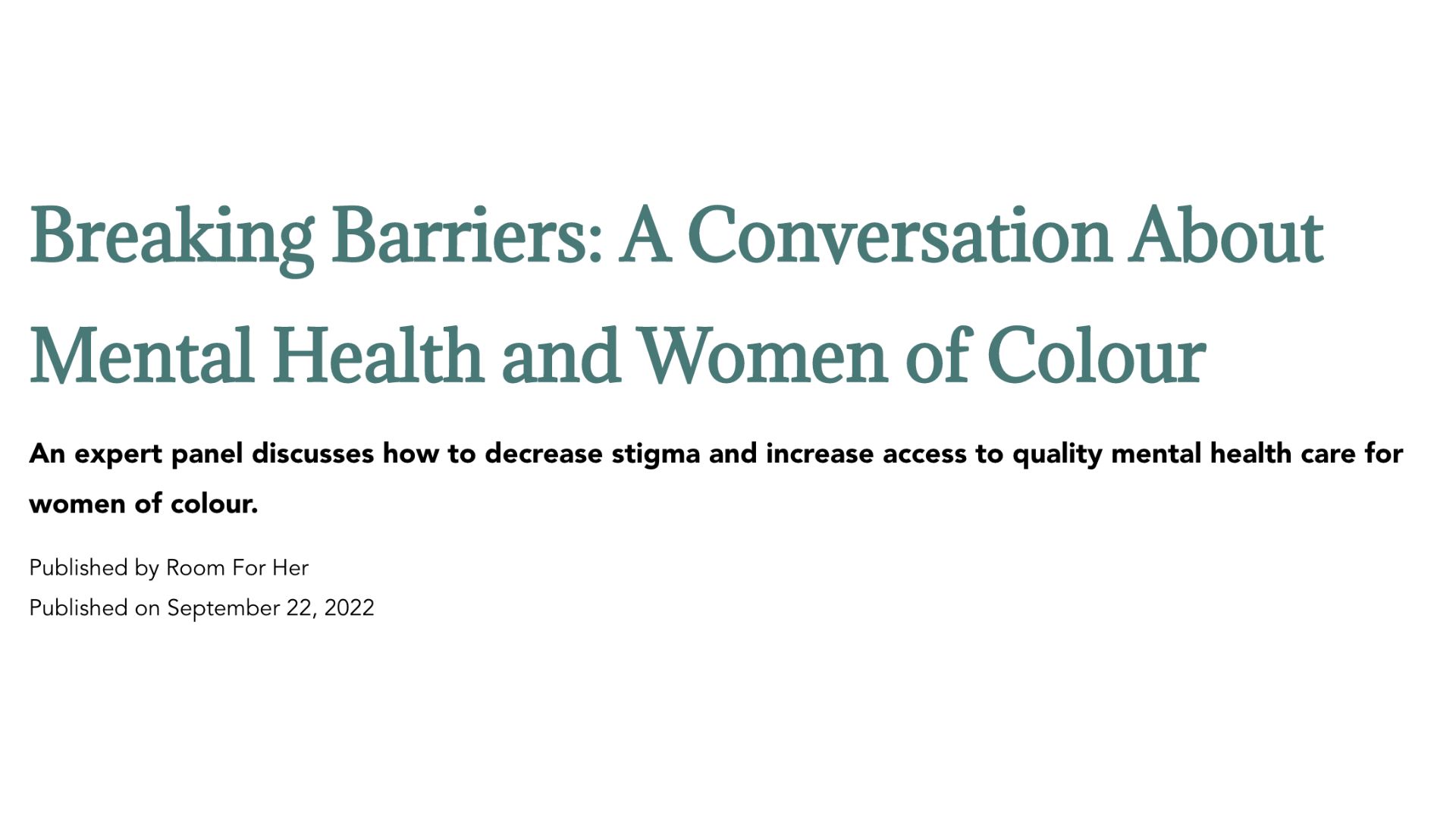 An expert panel discusses how to decrease stigma and increase access to quality mental health care for women of colour.
Women of colour face systemic, cultural and economic barriers in accessing mental health care. Therapy still remains relatively expensive and it is difficult to find women of colour therapists that are able to provide support that is culturally-aware.
In this one-hour conversation, we'll discuss how cultural stigma and the systemic barriers faced by women of colour limits their access to mental health care, and how we can begin to break down those barriers. Supporting the conversation is Dr. Natasha Williams, a Registered Psychologist with the College of Psychologists of Ontario and the Chair of the inaugural Association of Black Psychologists (Toronto Chapter)—alongside Alia Chan, Burnaby-based Registered Clinical Counsellor, Natasha Ramzan, Registered Clinical Social Worker and Psychotherapist and Harriet Ekperigin, VP Mental Health at Green Shield Canada.
Subject Area

General Health and Wellness
Mental Health and Wellness
Organizational Development

Audience

Service Providers (Non-profits, Community Organizations, Local government)
Academics
Funders
Health Authorities
Government
Government

Category

Recorded webinar
Best Practices
Organizational development