Booklet: Indigenous Peoples and Communities in Alberta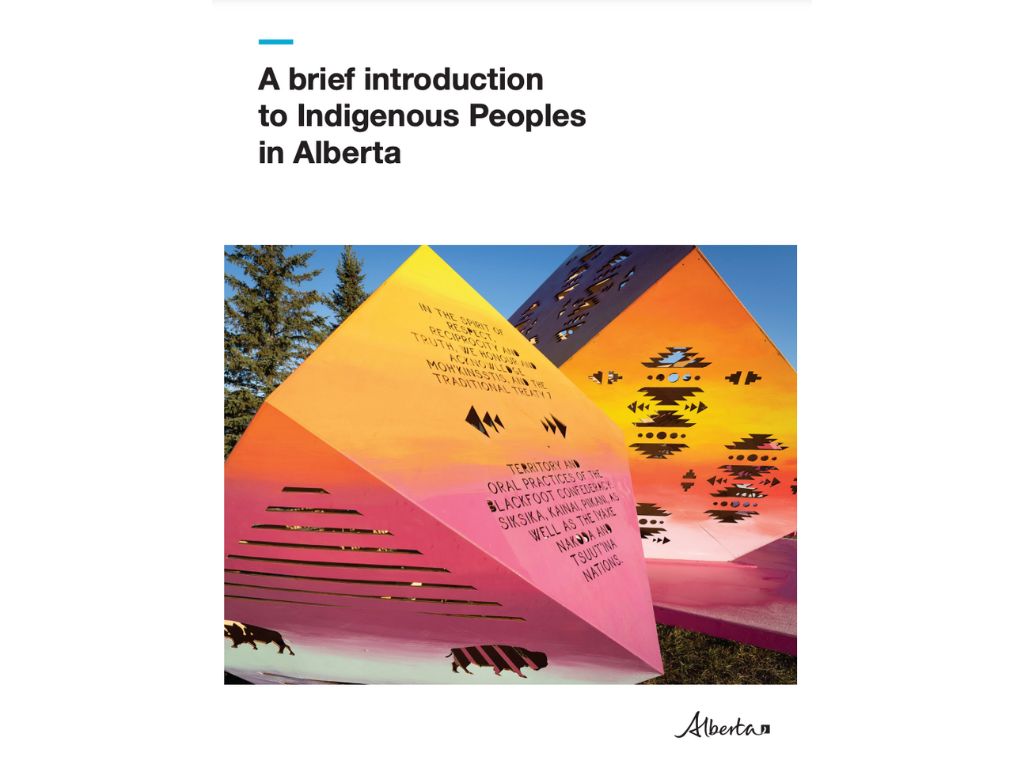 This booklet provides a quick look at the Indigenous cultures and communities in Alberta.
Long before Alberta became a province, Indigenous Peoples inhabited this land, speaking distinct languages, creating complex governments, social and economic systems, and moving with the ebb and flow of the natural world. Indigenous history is etched into the Alberta landscape going back more than 11,000 years and 500 generations—from ancient rock carvings at Writing-on-Stone in the southern part of the province, to a 10,000-year-old spear point unearthed in the Athabasca lowlands in the north.
By the most recent projections, Alberta is home to an estimated 324,000 Indigenous Peoples (the word 'Indigenous' encompasses First Nations, Métis and Inuit people).1 Their presence predates both Alberta and Canada, yet not all Canadians are familiar with the rich histories and cultures of Indigenous Peoples, or with their present-day contributions and aspirations.
The unique world view of Indigenous cultures—or any cultures, for that matter—can be traced back to their creation stories, symbolic narratives of how the world began and how people first came to inhabit it.
Creation stories explain a people's sense of who they are in the context of the world, and in so doing, they reveal real priorities, as well as values. Creation stories develop in oral traditions so they have multiple versions. The one shared here is adapted from a version told by the late Francis Tootoosis, originally from Poundmaker First Nation in Saskatchewan. He lived on the Samson Cree Nation at the time of the telling of this story.
By

Alberta Health Services

Subject Area

Indigenous Peoples and Indigenous Relations
Social Connectedness / Social Isolation

Audience

Academics
Funders
Government (Politicians, Policy Makers) and Health Authorities
Service Providers (Non-profits, Community Organizations, Local government)
Caregivers, Seniors & Volunteers
Government
Health Authorities

Category

First Nations/Aboriginal Communities
Toolkits
Provincial Resources
Training & Capacity Building