Blog Post: The LGBT+ Community Should Not Be Left to Fend For Itself as It Grows Older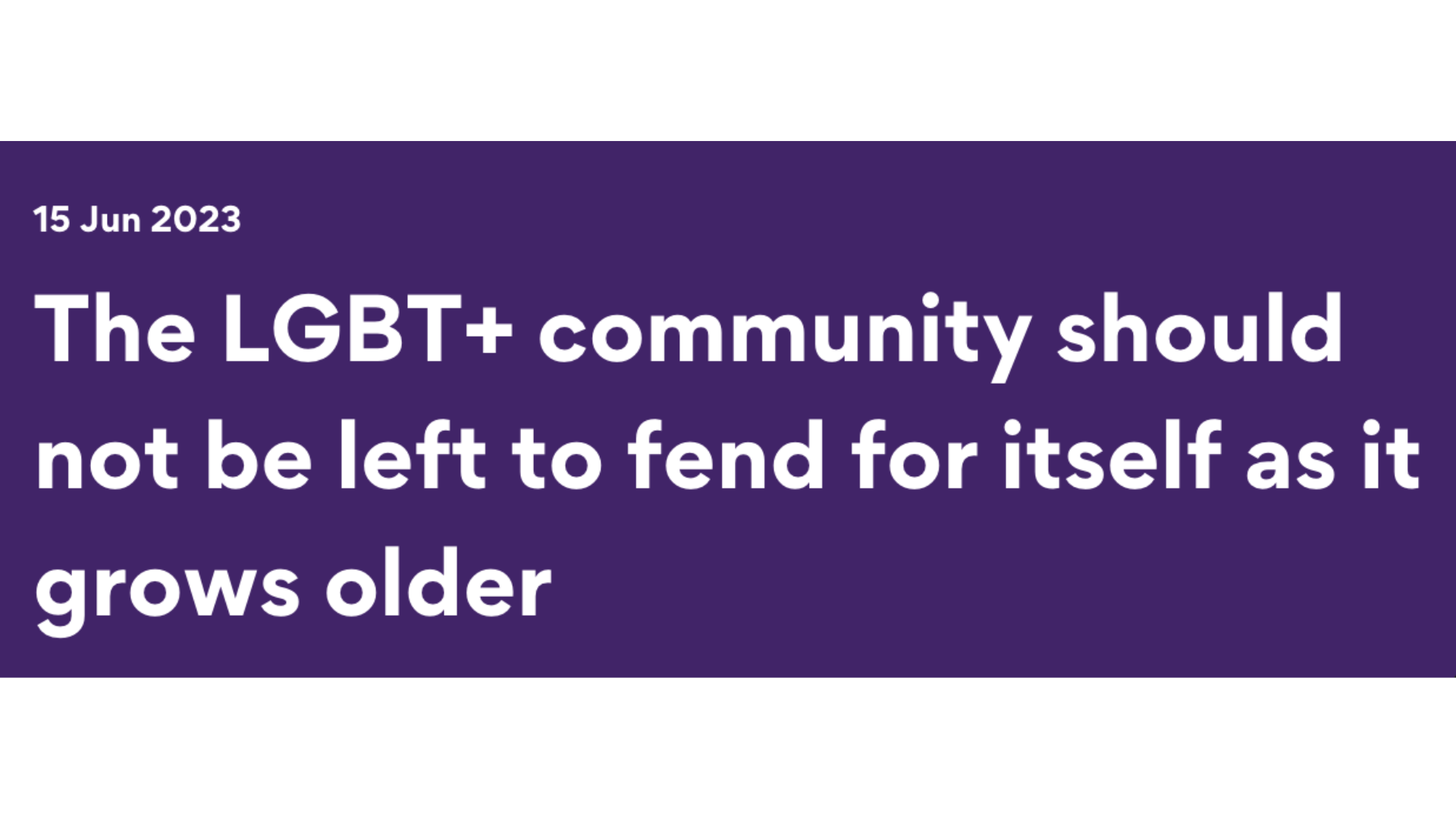 The fact that the latest census results show a rapid increase in diversity of sexual orientation among older people in this country is a reason to celebrate this Pride month.
But to meet this growth there will need to be much greater consideration of the needs of older LGBT+ people, writes Sarah Wilkinson – Ageing Better's evidence manager for Research, Impact and Voice.
Older LGBT+ people belong to a generation that is likely to have faced stigma and discrimination throughout their lives. When a 75 year old gay man was 18, sex with other men was still illegal, and when a 60 year old lesbian was 18, aversion therapy was still offered on the NHS. Trans people of all ages continue to face particular stigma and discrimination today.
The minority stress model proposes that this experience of discrimination has a direct negative impact on the mental and physical health of LGBT+ people.
But this adversity also means that many members of the older LGBT+ community are experienced activists – whether through campaigning for HIV treatment and prevention through ACT UP, or against the notorious Section 28 of the Local Government Act, which led to the founding of Stonewall. These seasoned campaigners have much to teach us about tactics to fight ageism, and challenging stereotypes of older age.
LGBT+ people continue to face particular challenges in later life: older LGBT+ people are currently more likely to live alone, and less likely to have children to support them than other older people. Many older gay men are in the first generation who are ageing with HIV, and older trans people face specific health challenges too.
By

Centre for Ageing Better (UK)

Subject Area

LGBTQIA2S+
General Health and Wellness
Mental Health and Wellness
Social Connectedness / Social Isolation
Housing
Information, Referral, & Advocacy

Audience

Academics
Funders
Government (Politicians, Policy Makers) and Health Authorities
Service Providers (Non-profits, Community Organizations, Local government)
Caregivers, Seniors & Volunteers
Government
Health Authorities

Category

Advocacy
Research & Evidence