Blog: Health Care Investments: Efforts to Optimize and Improve Efficiencies in the Health Care System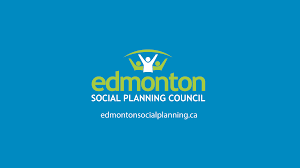 The provincial budget for 2021 proposed a 4% increase in funding, to approximately $23 billion, to Alberta's health care system. This is significant, as previous models recommended a 1.5% year-over-year growth in spending to offset pressures to the system, such as population growth and aging, new hospitals, scheduled collective agreement rate step increase (wage increases), and commitments to improve surgical wait times. The proposed $23 billion is not inclusive of costs associated with the impact of COVID-19, which adds another $2.1 billion in spending.
The Government of Alberta's fiscal plan for 2021–24 reports $98.2 billion in total debt outstanding. This is not news to Albertans, as the province has been accumulating a deficit over the past few years. One of the targeted areas for evaluation in public service efficiencies and cutbacks includes health care, which accounts for 43% of public spending in Alberta, making this the largest expense compared to other domains of the operating budget.
READ MORE HERE
By

Subject Area

Information, Referral, & Advocacy
Funding Development

Audience

Service Providers (Non-profits, Community Organizations, Local government)
Government
Health Authorities
Academics