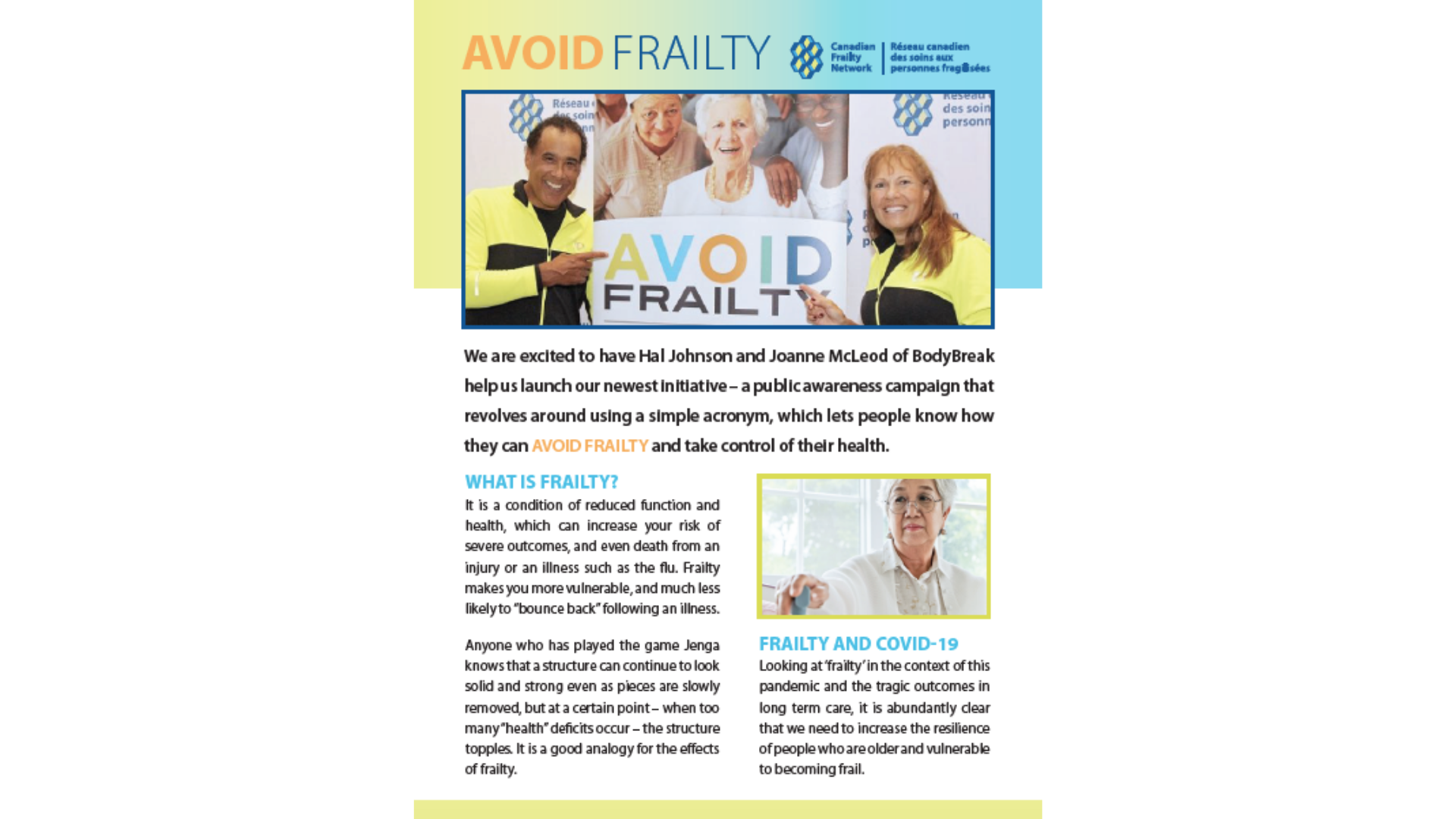 Over 1.6 million older Canadians live with frailty. This number may be higher, as frailty frequently goes undetected and screening is not conducted consistently. As Canada ages, it is estimated that in ten years this number will rise to over 2 million older adults living with frailty.
Frailty becomes more common with increasing age. People who are frail are more likely to have many health care problems reducing their ability to function and their ability to do the activities necessary for daily living. As frailty severity increases, the risk of deterioration and death, especially from minor illnesses and injuries greatly increases.
See how you can AVOID Frailty and take control.
READ MORE HERE
By

Subject Area

Mental Health and Wellness
Food & Nutritional Support
Social Connectedness / Social Isolation
Information, Referral, & Advocacy
Physical Activity
Caregiving & Caregiver Support

Audience

Service Providers (Non-profits, Community Organizations, Local government)
Caregivers, Seniors & Volunteers