Article: What Would a Gift Economy Approach to Running a Nonprofit Look Like?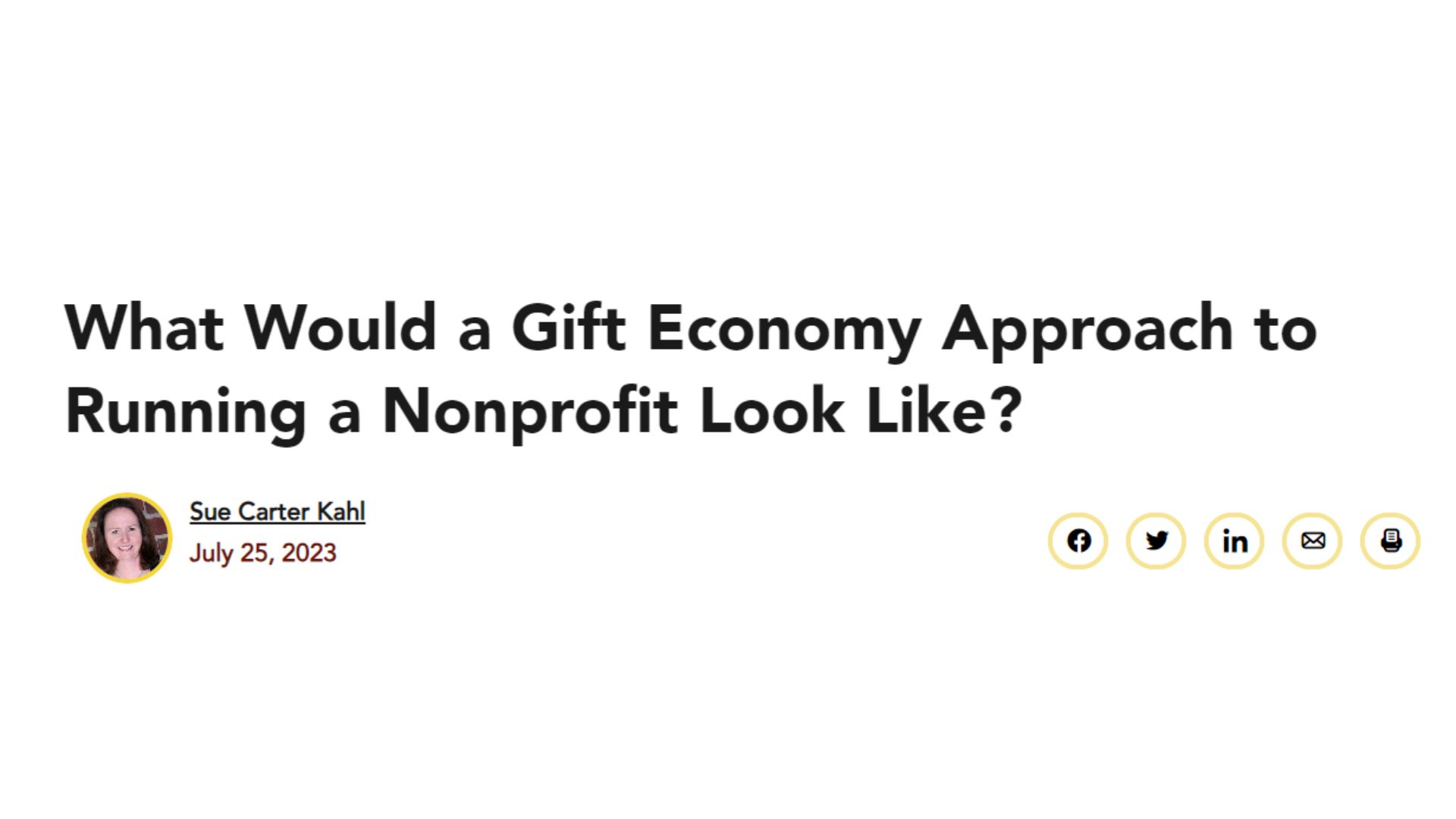 July 25, 2023: Leaders in the social sector hear it all the time: nonprofits should run like a business.
Of course, nonprofits are businesses. And often, they do operate using principles of the market economy: making a business case for support, calculating return on investment, focusing on inputs and outputs, and translating results into numbers and dollars.
Yet, there are consequences for adopting business principles in nonprofits, particularly when it comes to volunteer engagement. The distinct purposes of businesses and nonprofits require unique approaches.
Fortunately, an approach that is resonant with nonprofit purpose and values already exists, even if it is overlooked. It is the ethos of a gift economy.
By

Sue Carter Kahl, Nonprofit Quarterly

Subject Area

Funding Development
Organizational Development
Volunteer Management

Audience

Funders
Service Providers (Non-profits, Community Organizations, Local government)
Government
Caregivers, Seniors & Volunteers

Category

Organizational development
Fundraising, Sponsorship, & Other Sources of Income
Volunteers