Alignment of the Healthy Aging Framework and a Recovery-Orientated System of Care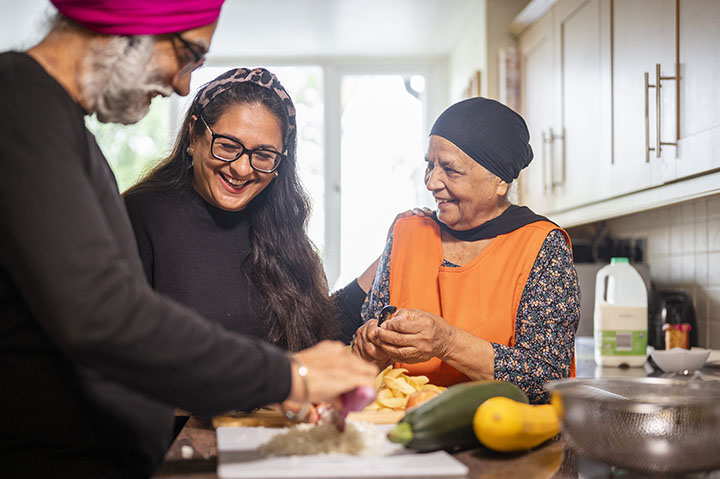 If you have been in the community-based seniors serving sector (CBSS) for a while now, likely you have heard the terms Healthy Aging Framework (HAF) and Recovery-Orientated System of Care (ROSC), but how do they apply to your work and how do they relate to one another? Let's start by defining each of these approaches.
The Healthy Aging Framework (HAF) is a tool, created in Alberta and based on the World Health Organization's social determinants of health. The HAF can be used to articulate, organize, and communicate the work of individual organizations and collaborative initiatives. To tell and develop the story of community-based senior serving organizations - the programs and services they provide and the immediate and longer-term benefits for seniors. The HAF is a way of organizing information so that systems, ideas, and actions can be communicated and understood. It provides a common point of reference - a way to clearly articulate our work and develop a common language to understand and connect with one another.
A Recovery-Oriented System of Care (ROSC) is a model for a wrap-around holistic approach to addiction and mental health issues. It is good to note that although the ROSC was developed from a recovery perspective, it has excellent value as a preventative approach as well. It is a coordinated network of person-centered, community-based services and supports that builds on the strengths and resilience of individuals, families, and communities. It empowers the person to address a wide range of needs outside of their diagnosis. This includes supports for housing, employment, education, family, healthy eating, and basic health promotion to build a meaningful, hopeful and successful life.
The ROSC domains and components of the HAF align and overlap in many ways.
Please view the attached document for more information about these and to view the Table of Overlap between ROSC and HAF.
Subject Area

Age-friendly Communities
Food Security and Nutritional Supports
General Health and Wellness
Housing
Referral and Systems Navigation
Mental Health and Wellness
Information, Referral, & Advocacy
Transportation
Seniors' Planning & Action Tables/Committees
Education, Recreation, & Arts
Organizational Development
Home Support
Food & Nutritional Support
Indigenous Peoples and Indigenous Relations
Intercultural/Interfaith/Interlingual; Immigrants, Refugees, and Other Newcomers
LGBTQIA2S+
Caregiving & Caregiver Support
Education, Recreation, & Arts
Social Connectedness / Social Isolation
Safety, Security, Finances, & Personal Planning

Audience

Service Providers (Non-profits, Community Organizations, Local government)
Caregivers, Seniors & Volunteers
Government
Health Authorities
Academics
Government
Funders

Category

Best Practices
Policy, Planning, & Procedures
Research & Reports
Provincial Resources
Better at Home Resources